Order of Arne Dahl Books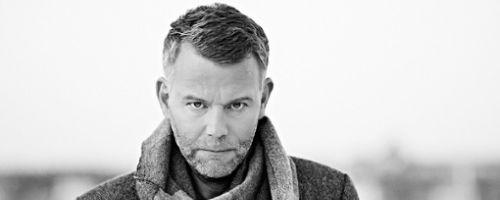 Arne Dahl is the pen name of Swedish novelist Jan Arnald, who writes Scandinavian crime fiction. He writes the Intercrime series. The first five of his Intercrime novels have been adapted into films that have aired on SVT1 in Swedish and BBC Four in the United Kingdom. In addition to being a novelist, Arnald is also a literary critic and writes for the Swedish newspaper Dagens Nyheter.
Arne Dahl became a published author in 1990 under his real name of Jan Arnald. His debut novel was entitled Chiosmassakern and was published in Swedish. His debut as Arne Dahl was Ont blod, which was published in 1998 in Swedish and in 2013 as Bad Blood in English. His first novel to be published in English was Misterioso and was published in Swedish in 1999. It was translated into English and published in 2010 as Misterioso and then 2012 in the UK as The Blinded Man. Below is a list of Arne Dahl's books in order of when they were first published in English:
Publication Order of A-gruppen/Intercrime Books
Publication Order of Detective Sam Berger Books
Publication Order of Opcop Books
Note: Misterioso was published as The Blinded Man in the United Kingdom.
If You Like Arne Dahl Books, You'll Love…
Arne Dahl Synopsis: Misterioso is the first novel in the Intercrime series by Arne Dahl. After taking care of a hostage situation near Stockholm, Paul Hjelm is assigned to an elite group of detectives tasked with finding a murderer. This killer breaks into high-ranking executives' homes, shoots them execution-style and then removes the bullets from the walls. He commits his crimes while playing a recording of the jazz classic "Misterioso" by Thelonious Monk. As they follow their heads, the Intercrime group must deal with the Russian mafia, a secret society of wealthy Swedes and a deep-rooted xenophobia.
Shop Worldwide: Amazon.com | Amazon.co.uk | Amazon.ca
Order of Books » Authors » Order of Arne Dahl Books
One Response to "Order of Arne Dahl Books"