Order of Jussi Adler-Olsen Books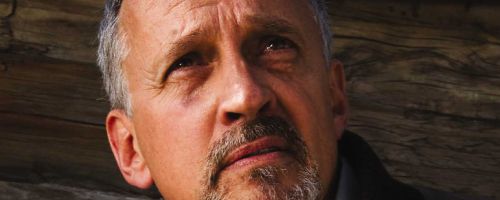 Jussi Adler-Olsen is a Danish author of Scandinavian crime fiction. He is best known in English-speaking countries for his Department Q series. His novels have been sold in 36 countries around the world, including the United States, United Kingdom, Sweden, Spain, Russia, The Netherlands, Japan, Germany and China. He was the most popular author in Germany in the year 2011, despite not being German.
Jussi Adler-Olsen became a published author in 1985 with a non-fiction book on Groucho Marx. His first foray into fiction was Alfabethuset (The Alphabet House) in 1997. His first novel to be published in English was Mercy (UK)/The Keeper of Lost Causes (US). Below is a list of Jussi Adler-Olsen's books in order of when they were originally released:
Publication Order of Department Q Books
| | | |
| --- | --- | --- |
| The Keeper of Lost Causes / Mercy | (2011) | |
| The Absent One / Disgrace | (2012) | |
| A Conspiracy of Faith / Redemption / Flaskepost fra P | (2013) | |
| The Purity of Vengeance / Guilt / Journal 64 | (2013) | |
| The Marco Effect / Buried / Marco Effekten | (2013) | |
| The Hanging Girl | (2014) | |
| The Scarred Woman | (2016) | |
| Victim 2117 | (2020) | |
| The Shadow Murders | (2021) | |
Publication Order of Standalone Novels
Notes: Mercy was also published as The Keeper of Lost Causes. Disgrace is also known as The Absent One. A Conspiracy of Faith was published as Redemption in the UK. The Purity of Vengeance is also known as Contempt in the UK. The Marco Effect was also published as Buried.
If You Like Jussi Adler-Olsen Books, You'll Love…
Jussi Adler-Olsen Synopses: In The Alphabet House by Jussi Adler-Olsen, British pilots James Teasdale and Bryan Young have been chosen to conduct a special photo-reconnaissance mission near Dresden, Germany. Intelligence reports that the Nazis are building new factories that could change the momentum of the war. When their plane is shot down, James and Bryan know the Nazis won't let them live. With an enemy patrol in pursuit, they hitch a ride on a train reserved for senior SS soldiers wounded on the eastern front.
In a moment of desperation, they toss two patients off the train and take their places, hoping they can escape later. But their act is too convincing and they end up in the Alphabet House, a mental hospital located far behind enemy lines, where German doctors subject their patients to daily rounds of shock treatments and experimental drugs. The pilots' only hope of making it out alive is to feign insanity until the war ends, but their friendship and courage are put to the ultimate test when James and Bryan realize they aren't the only ones in the Alphabet House acting insane.
The Washington Decree is a standalone novel by Jussi Adler-Olsen. Sixteen years before Democratic Senator Bruce Jansen was elected President of the United States, a PR stunt brought together five very different people: fourteen-year-old Dorothy "Doggie" Rogers, small-town sheriff T. Perkins, single mother Rosalie Lee, well-known journalist John Bugatti, and the teenage son of a Jansen employee, Wesley Barefoot. Despite their differences, the five remain bonded by their experiences together and devotion to their candidate.
For Doggie, who worked the campaign trail with Wesley, Jansen's election is a personal victory: a job in the White House, proof to her Republican father that she was right to support someone from the opposite party, and the rise of an intelligent, clear-headed leader who shares her ideals. But the triumph doesn't last long: Jansen's pregnant wife is assassinated on election night, and the alleged mastermind behind the shooting is none other than Doggie's own father.
When Jansen ascends to the White House, he is a changed man, determined to end gun violence by any means necessary. Rights are taken away as quickly as weapons. International travel becomes impossible. Checkpoints and roadblocks destroy infrastructure. The media is censored. Militias declare civil war on the government. The country is in chaos, and Jansen's former friends each find themselves fighting a completely different battle, for themselves, their rights, their country… and, for Doggie, her father's life – as he may still be innocent.
Order of Books » Authors »
10 Responses to "Order of Jussi Adler-Olsen Books"