Order of Department Q Books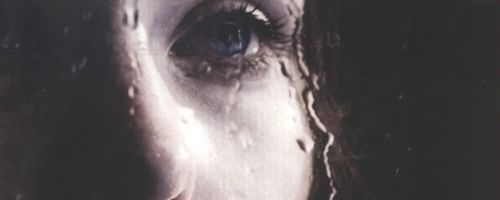 Department Q is a series of crime thriller novels by Danish novelist Jussi Adler-Olsen. The series follows Carl Morck, one of the best homicide detectives in Copenhagen who has been promoted to the cold case department.
The Department Q series originally began in Danish with Kvinden i buret in 2007. In 2011, it would be translated into English and published in the UK as Mercy and in the USA as The Keeper of Lost Causes. Below is a list of Jussi Adler-Olsen's Department Q books in order of when they were originally published in their English language editions:
Publication Order of Department Q Books
| | | |
| --- | --- | --- |
| The Keeper of Lost Causes / Mercy | (2011) | |
| The Absent One / Disgrace | (2012) | |
| A Conspiracy of Faith / Redemption | (2013) | |
| The Purity of Vengeance / Guilt | (2013) | |
| The Marco Effect / Buried | (2013) | |
| The Hanging Girl | (2014) | |
| The Scarred Woman | (2016) | |
| Victim 2117 | (2020) | |
| The Shadow Murders | (2021) | |
Notes: The Keeper of Lost Causes was published as Mercy in the United Kingdom. The Absent One was published under the title of Disgrace in the UK. A Conspiracy of Faith is titled Redemption in the UK. The Purity of Vengeance is titled Guilt in the UK. The Marco Effect is also known as Buried.
If You Like Department Q Books, You'll Love…
Department Q Synopses: The Keeper of Lost Causes (aka Mercy) is the first Department Q novel by Jussi Adler-Olsen. Carl Mørck was once one of best homicide detectives Denmark had to offer. Then several bullets destroyed the lives of two fellow cops, and Carl – who didn't draw his weapon – blames himself. So a promotion is the last thing on his mind. But Department Q is a department of one, and Carl's got only a stack of cold cases for company. His colleagues snicker, but Carl may have the last laugh, because one file keeps nagging at him: a liberal politician vanished five years earlier and is presumed dead. But she isn't dead… yet.
The Absent One (aka Disgrace) by Jussi Adler-Olsen is the second book in the Department Q series. Carl Mørck is happy to work on cold cases. So he's naturally intrigued when a closed case lands on his desk: A brother and sister were brutally murdered two decades earlier, and one of the suspects – part of a group of privileged boarding-school students – confessed and was convicted. But once Mørck has his own look at the files, it becomes evident that all is not what it seems. Looking into the supposedly solved case leads him to Kimmie, a woman living on the streets, doing whatever she can to survive. Kimmie has mastered evading the police, but now they aren't the only ones looking for her. Because Kimmie has secrets that certain influential individuals would kill to keep buried… as well as one of her own that could change everything.
A Conspiracy of Faith is the third book of the Department Q series by Jussi Adler-Olsen. Detective Carl Mørck holds in his hands a bottle that contains an old and decayed message, written in blood. It is a cry for help from two young brothers, tied and bound in a boathouse by the sea. Is it the real thing? Who could these boys be, and why weren't they reported missing? Could they possibly still be alive? Carl's investigation will have him cross paths with a woman stuck in a desperate marriage – her husband refuses to tell her anything about where he's going or when he'll be back. For days and days, she waits, and when he comes home she must endure his wants, his moods, his threats. But enough is enough. She will find out the truth – whatever it takes.
Order of Books » Characters » Order of Department Q Books
14 Responses to "Order of Department Q Books"