Order of Auston King Books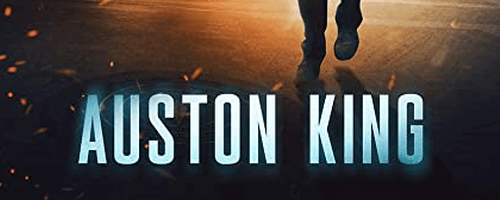 Auston King is the author of the Jason Drake Spy Thriller series of books. King writes the books in this series to be jampacked with action, military tactics, and high-octane action.
The author writes right on his bio that he "wants to write your favorite thriller novel" and he sets out to do it in his writing. Auston does a ton of research and has worked extensively in the thriller genre, in film and in publishing, before writing his debut novel.
Publication Order of Jason Drake Books
| | | |
| --- | --- | --- |
| The Assassin's Betrayal | (2020) | |
| The Assassin's Game | (2021) | |
| The Assassin's Vengeance | (2021) | |
| The Assassin's Ultimatum | (2022) | |
| The Assassin's Target | (2023) | |
If You Like Auston King Books, You'll Love…
The Assassin's Betrayal is the first book in the Jason Drake Spy Thriller series. Jason Drake was a hunter, spy, and assassin and one of the best there was. Then they killed the woman he loved and he decided to disappear. The thing about this is: you can't stay hidden from the CIA for long. Now, a weapon on the level of the nuclear bomb has gone missing and his country needs his help to find it. Everyone who has gotten close to the truth has wound up dead and no one has a lead on how to get it back. Jason has accepted who he is and he knows what he has to do because if he doesn't it could lead to war.
The Assassin's Game is the second book in the Jason Drake series. The book sees Jason on the run as the President has been shot and he was blamed for it. Drake now must look to find out the truth of what really happened and track down the real assassin. To do so he'll need to connect with some old friends and come face-to-face with his own past. The truth will be dangerous as there is someone out there playing this whole scenario as if it were a game.
Order of Books » Authors »