Order of B.R. Myers Books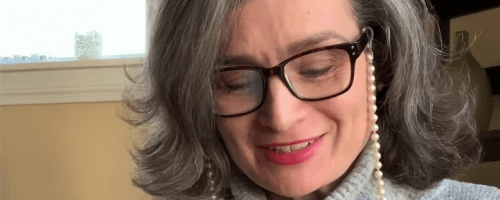 B.R. Myers is a Canadian author of YA, adult fiction and romance novels. She also writes contemporary romance as Daphne Dubois. Myers grew up reading Lois Duncan, Ray Bradbury, and Stephen King. When she isn't writing, Myers works as a registered nurse. She lives in Halifax, Nova Scotia with her husband and two children.
B.R. Myers made her debut in 2013 with Night Shift. Below is a list of B.R. Myers' books in order of when they were first released:
Publication Order of Night Shift Books
Publication Order of Nefertari Hughes Mystery Books
Publication Order of Standalone Novels
If You Like B.R. Myers Books, You'll Love…
B.R. Myers Synopses: Butterflies Don't Lie by B.R. Myers is a standalone novel. Sixteen-year-old magazine quiz junkie Kelsey Sinclair wants to make this summer one to remember forever by (hopefully) seducing her secret crush, Blaine Mulder. Armed with romance advice articles, Kelsey tackles true love using science, including getting a job at the seaside restaurant that overlooks the yacht club where Blaine teaches sailing.
However, visions of rendezvous on the beach are clouded when the new kitchen guy's laid-back attitude and smouldering stare quickly get under her skin. With his renegade demeanour and unpredictable stunts, Luke is the opposite of Blaine's golden boy reputation. Determined to follow through with her original goal, Kelsey ignores her increasing attraction to Luke, certain he's not a good match for her. But when she finally manages to get Blaine's attention, Kelsey worries the magazines are all wrong, and that sometimes the best matches are the ones you least expect.
Girl on the Run is a standalone title by B.R. Myers. When seventeen-year-old track and field star Jesse Collins's dreams of a full scholarship are shattered after the sudden death of her dad, she leaves home to work as a summer camp counsellor to get away from small town life and the stares she gets… as well as her own secret guilt. After a mix-up at registration, she's put in charge of a boys' cabin, and the head counsellor, Kirk, predicts she won't last the first two weeks.
In the midst of fending off four twelve-year-old boys who are hell-bent on mortifying her and a growing attraction to Kirk, Jesse finds the inspiration to run again from an unlikely source. After all, a good pair of legs can take a girl far, but it's facing the truth that makes all the difference.
Rogue Princess by B.R. Myers is a standalone novels. Princess Delia knows what she must do: She must find a prince to marry in order to secure an alliance and save her failing planet. Yet she secretly dreams of true love, and feels there must be a better way. Determined to chart her own course, she steals a spaceship to avoid the marriage, only to discover a handsome stowaway.
All Aidan wanted was to "borrow" a few palace trinkets to help him get off the planet. Okay, so maybe escaping on a royal ship wasn't the best idea, but he never expected to be kidnapped by a runaway princess!
Sparks fly as this headstrong princess and clever thief battle wits, but everything changes when they inadvertently uncover a rebel conspiracy that could destroy their planet forever.
Order of Books » Authors » Order of B.R. Myers Books