Order of Ben Alderson Books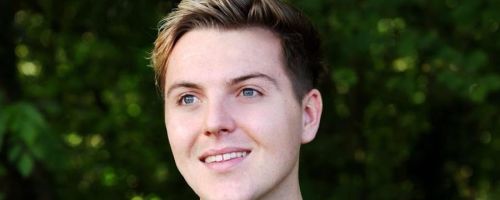 Ben Alderson is an English author of gay fantasy romance novels. He grew up in Berkshire, England. He loves reading, travelling, dogs, Greek food, HP Sauce, music, and anything fantastical. In addition to his writing, he also runs a micro-publishing house called Oftomes, and has a book vlog on YouTube.
Ben Alderson made his debut as a novelist in 2017 with the novel Cloaked in Shadow. Below is a list of Ben Alderson's books in order of when they were originally released:
Publication Order of Darkmourn Universe Books
Publication Order of Dragori Books
Publication Order of Hillcrest Supernaturals Books
Publication Order of Realm of Fey Books
Publication Order of War Of The Wood Books
Publication Order of Anthologies
If You Like Ben Alderson Books, You'll Love…
Ben Alderson Synopsis: Lord of Eternal Night by Ben Alderson is a standalone novel within the Darkmourn Universe. Jak's life has only one meaning – break the curse or die trying. Marius's life has no meaning; not since he was cursed into the twisted, bloodthirsty creature of night. For years the witches have waited for their salvation, a way to return the magic that was sacrificed when the curse was originally cast. Jak, a boy born with power that the witches have not seen in a century, is their prophesied saviour. The one who is to kill the creature, break the curse, and restore magic to his coven. Sent to the creature's castle as the final Claim, Jak must get close enough to land the killing blow. It is what he has trained all his life to accomplish. Not all is as it appears when Jak uncovers secrets and half-truths. The creature is not the haunting beast he had been brought up to hate. Emotions war as new feelings are revealed. For the only emotion more dangerous than hate… is lust.
Order of Books » Authors »