Order of Bradley P Beaulieu Books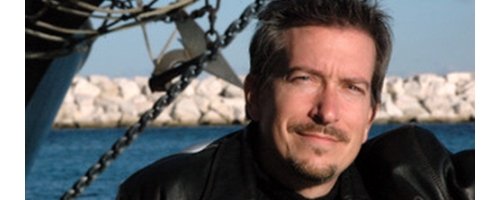 Bradley P. Beaulieu is an American fantasy author best known for his The Lays of Anuskaya series of books. That series was wrapped up with The Flames of Shadam Khoreh and he began work on his next series, The Song of the Shattered Sands.
Beaulieu started writing his first fantasy novel while still in college, but was forced to set it aside as life got in the way. It never really left him though and he started to work on it again in the early 2000s and really dedicated himself to it. He would go on to win the Debut of the Year and Best New Voice at the Hotties.
Publication Order of Lays of Anuskaya Books
Publication Order of The Song of the Shattered Sands Books
Publication Order of Short Story Collections
Publication Order of Short Stories/Novellas
Publication Order of Unfettered Books
Publication Order of Anthologies
If You Like Bradley P Beaulieu Books, You'll Love…
Twelve Kings in Sharakhai is the first book in the Song of the Shattered Sands book series. The twelve kings in Sharakhai rule the great city with cruelty and power. They are powerful and immortal, and there is no chance of freedom as long as they are in charge. Until Ceda, a brave young woman from the slums, breaks the rules one night and discovers things about the Kings mysterious history and the hidden riddles of her own past. She holds the keys to breaking the hold of the kings, but the kings are on the hunt for her.
The Lays of Anuskaya is another series by Beaulieu and the first book is The Winds of Khalakovo. The book introduces us to conflict in Khalakovo as the Landed, the Aramahn, and the Maharrant are all feuding. The Nine Dukes are heading to Khalaskovo to have a meeting that will decide the future of the island. An elemental spirit attacks a windship which murders the Grand Duke. Prince Nikandr is tasked with finding the culprit, an autistic boy with tremendous power. The Dukes are thirsty for revenge while the Prince wishes to save the island.
Order of Books » Authors » Order of Bradley P Beaulieu Books