Order of Brian Andrews Books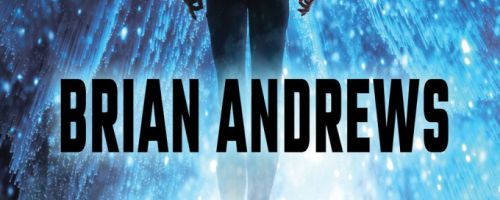 Brian Andrews is an American author and a US Navy veteran. He is the co-author of the Tier One series of books as well as the author and creator of the Think Tank series.
Andrews worked in the US Navy and as a nuclear engineer. During his time in the service he served as an officer on a fast-attack submarine in the Pacific Ocean. He's very decorated in his educational as well as he has a Psychology degree from Vanderbilt, a master's degree from Cornell, and is also a Park Leadership Fellow. He is married with children in addition to his writing career.
Publication Order of The Shepherds Books
(with Jeffrey Wilson)
Publication Order of Sons of Valor Books
(with Jeffrey Wilson)
Publication Order of Think Tank Books
Publication Order of Tier One Books
(with Jeffrey Wilson)
Publication Order of Tier One Origins Books
(with Jeffrey Wilson)
Publication Order of Standalone Novels
Publication Order of Short Stories/Novellas
Publication Order of Presidential Agent Books
If You Like Brian Andrews Books, You'll Love…
Sergeant Michael Pitcher is working in the Afghan mountains to start the novel Reset. He discovers an object with powers that defy explanation and suffers a traumatic seizure that sends him home. His wife Josie is glad to see him, but she knows something is off with him and she's proven right when he withdraws all the family's money and disappears. A team of scientists then goes missing and CIA agent Dean Ninemeyer goes on the hunt. He'll have to work with Josie to try and find the answers to what turns into a vast conspiracy, as well as finding the team, before it's too late.
Tier One is the first book in the series of the same name. John Dempsey thought his life as a Tier One Navy SEAL were over when the greatest tragedy in the history of the US Special Ops happens. He has one mission: hunt down those responsible and gain revenge. The normal rulebook is out the window and Dempsey's chase will send him across the globe to prevent another attack on US soil. The loyal soldier will need to become a ruthless spy, can he do it?
Order of Books » Authors » Order of Brian Andrews Books
2 Responses to "Order of Brian Andrews Books"