Order of Brian Guthrie Books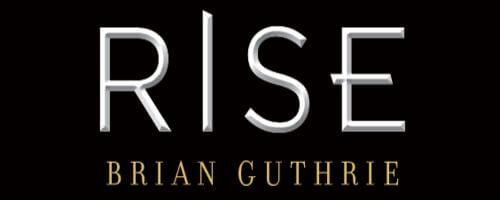 Brian Guthrie is a serial author, mainly known for his work in the science fiction and fantasy genres. He burst onto the scene with Rise which won the Inkshares Nerdist Contest. He co-wrote his second novel with his wife Michelle Guthrie and that book was called After Man. That book was also awarded by Inkshares as it won the Inkshares Geek and Sundry contest.
Guthrie is based out of Germany where he lives with his wife Michelle and their daughter. His earliest memories of reading involved C.S. Lewis' Chronicles of Narnia.
Publication Order of Rise Books
If You Like Brian Guthrie Books, You'll Love…
The planet is on the brink of destruction and the only thing keeping the people alive is the shattered remains of the planet's crust called Shells. This is the setting for Rise, the first book in Guthrie's planned four book series. The Shells are wastelands of desert and rock, protected by a shield of water. The only thing keeping them going is an ancient technology controlled by the Network. As the Network breaks down and the water supplies dwindle, the world is on the verge of a complete societal collapse. The different Shells are turning on each other and threatening to start a world war that will surely end up with everyone dead. A group of strangers will come together and unknowingly they might be the key to saving the world itself from itself.
His second book, co-authored with Michelle Guthrie, is called After Man. This book tells of a future where men cease to exist, with a virus having wiped out every male on earth. The women have survived for hundreds of years, but hundreds of years later the genome is starting to break down and the women need to find an answer if they want to survive.
Order of Books » Authors » Order of Brian Guthrie Books