Order of C.J. Cooper Books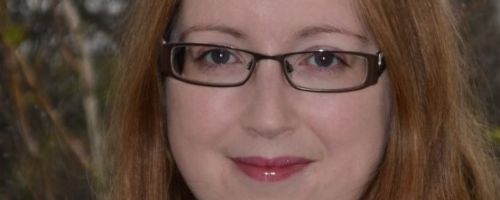 C.J. Cooper is a Welsh author of psychological thriller novels. She graduated with a degree in Ancient History and Egyptology, and worked as a development worker in Nepal. Returning to Britain, she joined the civil service, where she spent 17 years on topics ranging from housing support to flooding. She traded her bowler hat in for a keyboard in order to write about psychotic killers. C.J. lives in London with her husband and two cats.
C.J. Cooper made her debut as a novelist in 2007 with the novel Stab of Intelligence. Below is a list of C.J. Cooper's books in order of when they were first released:
Publication Order of Standalone Novels
If You Like C.J. Cooper Books, You'll Love…
C.J. Cooper Synopsis: Stab of Intelligence is a novel featuring Falcon Spitzer by C.J. Cooper. Lies, manipulation, and murder are daily occurrences in the world of espionage and terrorism. And now Falcon Spitzer must work with CIA weapons expert Jeff Kreger to stop the development of an air transportation weapon before it can be sold to terrorists. Together they possess the expertise to discover the identity of and to defeat their common enemy. But their mutual dislike and mistrust exacerbate their personal conflict, jeopardizing their mission. Meanwhile, a financier of weapons development and a master manipulator of nations as well as of individuals, Mozzarian instigates conflict to increase his weapons sales. His unlimited financial and technical resources, and his professional contacts throughout the world enable him to lure Falcon and Kreger into a cleverly designed trap. A trap to have them destroy each other rather than assist them discover the weapon they seek. Falcon's obsession with killing Mozzarian and Kreger's resolute determination to sabotage Mozzarian's weapons facility plummets them both deeper into the trap, as Mozzarian dispassionately observes the two of them, seemingly unafraid. The stakes escalate as the dangerous dance continues. Death is imminent. But whose? Mozzarian's? Kreger's? Falcon's? How many will die before it ends? In tightly controlled writing, Cooper's vivid and demanding characters grab the readers and drag them into the dark and treacherous world of international espionage, where no one knows what to expect, and where everyone will be stunned by the surprise ending.
Order of Books » Authors »