Order of Carol Berg Books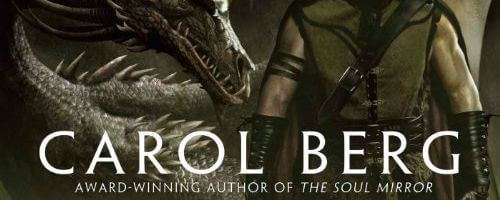 Carol Berg is a fantasy author known for writing the Rai-Kirah series, The Lighthouse series, and The Bridge of D'Arnath series. Carol's books have won the Prism Award, the Geffen Award, and multiple Colorado Book Awards.
Berg attended Rice University where she earned a degree in mathematics. She then went on to the University of Colorado where she earned her degree in computer science. After college, she would go on to work as a software designer before shifting her focus to writing full-time. Carol makes her home in Colorado and she is the mother to three children, all boys.
Publication Order of Books of the Rai-kirah Books
Publication Order of The Bridge of D'Arnath Books
Publication Order of Valen Books
Publication Order of Collegia Magica Books
Publication Order of The Sanctuary Duet Books
Publication Order of Standalone Novels
Publication Order of Anthologies
If You Like Carol Berg Books, You'll Love…
Transformation is the first book in the Rai Kirah series. The book introduces us to Seyonne, a man who is waiting to die. He has been a slave for sixteen years and has lost everything that has meaning to him. He has made peace with his fate and forces himself to exist only in the present moment, never allowing himself to care for anyone or have hope about his life changing. He is sold to the careless Prince Aleksander, the heir to the Derzhi Empire, and his peace begins to crumble. As he discovers a demon in the Derzhi court, he must find the hope and strength to defeat it.
Dust and Light is the first book in the Sanctuary series. Lucian de Remeni-Masson spoke with a young woman not of his own kind and allowed her to see him unmasked, a major no-no to the Pureblood Registry. For his crime, Lucian's grandsire excised half his magic and savage Harrowers massacred his family. He has also been contracted to use his gift for portraiture to dead ordinaries. However, his sentence will have unforeseen consequences as his sketching reveals truths he cannot possibly know and dares not believe.
Order of Books » Authors »