Order of Carter Wilson Books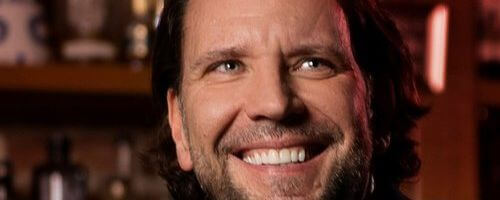 Carter Wilson is an American author of psychological thriller novels. He is a USA Today bestselling author. Carter is an ITW Thriller Award finalist and a four-time Colorado Book Award winner. Carter grew up in Los Angeles and attended Cornell University in New York. He has lived in multiple cities throughout the U.S. He has used his travels as inspiration in his writing. Carter lives in a spooky Victorian house in Erie, Colorado.
Carter Wilson made his debut as a novelist in 2012 with Final Crossing. Below is a list of Carter Wilson's books in order of when they were first released:
Publication Order of Standalone Novels
| | | |
| --- | --- | --- |
| Final Crossing | (2012) | |
| The Boy in the Woods | (2014) | |
| The Comfort of Black | (2015) | |
| Revelation | (2016) | |
| Mister Tender's Girl | (2018) | |
| The Dead Girl in 2A | (2019) | |
| The Dead Husband | (2021) | |
| The New Neighbor | (2022) | |
Publication Order of Anthologies
| | | |
| --- | --- | --- |
| The Best from Fantasy and Science Fiction Nineteenth Series | (1971) | |
| Blood Business | (2017) | |
| Scream and Scream Again! | (2018) | |
| Terror at 5280' | (2019) | |
If You Like Carter Wilson Books, You'll Love…
Carter Wilson Synopsis: Final Crossing is a standalone novel by Carter Wilson. Rudiger doesn't kill by choice. He kills because he needs to. When the sadistic Preacherman stole the last bit of Rudiger's already troubled childhood soul, Rudiger lost himself forever. He has committed atrocities not even he can explain in his quest for the End of Days, a release from his pain by finding and crucifying The One.
Jonas Osborne, an Army Ranger and Senatorial Chief of Staff, recognizes Rudiger's disturbing capacity based on a terrifying firefight in Somalia nearly two decades earlier. Now Jonas – and the beautiful psychic criminologist he's enlisted to predict Rudiger's next brutal attack – become targets. Only on the biggest international stage – a summit for Middle East peace talks – will Jonas and Rudiger meet again for one final showdown.
The Body in the Woods by Carter Wilson is a standalone title. In 1981, three teenage boys witness a brutal murder in the Oregon woods near their homes. Sucked into becoming accomplices to the subsequent cover-up, they swear never to talk about what happened.
Thirty years later, Tommy Devereaux is now a bestselling author, using writing as his therapy. Finally, he is ready to tell the world what happened, even if it is in the guise of fiction. But his life is set to unravel when he is approached by a woman who asks for his autograph, passing a note which reads: "You didn't even change my name." Tommy's worst nightmare has come to life. A figure from his past has returned, threatening to divulge his darkest secret unless he agrees to do everything she asks of him. Thus begins a deadly cat-and-mouse game that can only end with one or both of their destructions.
The Comfort of Black by Carter Wilson is a standalone novel. Though they seem to have it all, Hannah Parks has watched her husband, Dallin, become more and more distant. She receives a glimmer of hope when the couple decides to start a family, but what Dallin reveals in his sleep one night rocks Hannah to her core. As she starts to investigate a much darker side of Dallin than she ever knew existed, Hannah digs through the layers of a troubled relationship closely tied to her own abusive past. When Dallin attempts to have Hannah abducted, she is forced to run, doing so with the aid of a man named Black – an ex-con and expert at helping people disappear. Together they must keep Hannah safe from her husband's far-reaching grasp, all the while trying to solve the mystery behind Dallin's sudden violence. Does Hannah's dark family history hold the key to her survival?
Order of Books » Authors » Order of Carter Wilson Books