Order of Charlie Donlea Books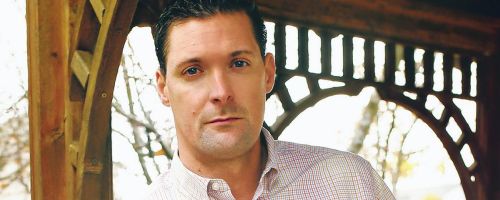 Charlie Donlea is an American thriller writer best known for writing books like Summit Lake, The Girl Who Was Taken, and Some Choose Darkness.
Donlea is a bestselling author, but he doesn't have quite the same background as a lot of authors that we cover on this site. He didn't have a long-time love of reading and books, but instead didn't actually read his first book until the age of twenty. That book was John Grisham's The Firm and after reading it he knew that he would someday write thriller novels. That turned out to be true and he has since seen his books translated into multiple languages. Charlie makes his home in Chicago with his wife and children.
Publication Order of Rory Moore/Lane Phillips Books
Publication Order of Standalone Novels
| | | |
| --- | --- | --- |
| Summit Lake | (2016) | |
| The Girl Who Was Taken | (2017) | |
| Don't Believe It | (2018) | |
| Twenty Years Later | (2021) | |
| Those Empty Eyes | (2023) | |
If You Like Charlie Donlea Books, You'll Love…
Some Choose Darkness is the first book in the Rory Moore/Lane Phillips series. The book introduces us to forensic reconstructionist Rory Moore who works with Phillips to help solve a 40-year-old cold case. In the summer of 1979, five Chicago women went missing because of a predator known as The Thief. There were no bodies or clues left behind until one day when a the police received a package from a woman who did her own investigation and appeared to unmask the killer. The woman then disappeared and now, forty years later, The Thief is set to be paroled for her murder. However, now Rory has found a file in her father's office that shows there is more to the case than previously imagined.
Donlea is also the author of Summit Lake. The book takes place in a beautiful place that seems to pristine for crime, but that proves not to be the case when a law student named Becca is murdered. She was the daughter of a powerful attorney with her whole life ahead of her. The case draws the attention of investigative reporter Kelsey Castle who sees a lot of similarities between her own dark past and Becca, and they become more apparent as she investigates deeper.
Order of Books » Authors »
2 Responses to "Order of Charlie Donlea Books"