Order of Charlotte Carter Books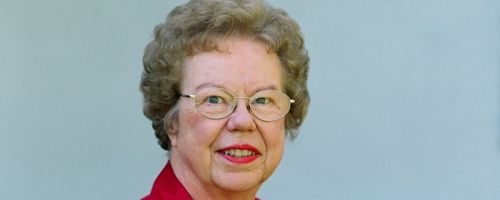 Charlotte Carter was the pen name of American author Charlotte Lobb (1935-2013), who wrote mystery and romance novels. Charlotte also wrote as Charlotte Maclay and Charlotte Moore. Besides writing herself, Charlotte worked as a freelance editor and a proofreader. Besides the States, she lived in France, North Africa and Canada. Charlotte was married for over 50 years, and had two daughters along with five grandchildren.
Charlotte Carter debuted as a published author in 1991 with the standalone novel Personal Effects. Below is a list of Charlotte Carter's books in order of when they were originally released:
Publication Order of Nanette Hayes Mysteries Books
Publication Order of Cook County Books
Publication Order of Stories From Hope Haven Books
Publication Order of Heart Of Main Street Books
Publication Order of Secrets Of Mary's Bookshop Books
Publication Order of Standalone Novels
If You Like Charlotte Carter Books, You'll Love…
Susan Page Davis
Kristin Eckhardt
Charlotte Carter Synopses: Rhode Island Red is the first Nanette Hayes mystery by Charlotte Carter. Nanette is doing alright playing her saxophone out on the street. Maybe her boyfriend Walter doesn't think it's any way for a black woman with a Masters degree in French to carry on, but that won't deter her. Then things start happening. An undercover cop dies in her apartment. A strange man wants her to explain the mystery of Charlie Parker. Walter wants to get married. And who or what is Rhode Island Red?
In Tail of Two Hearts by Charlotte Carter (book 5 of the Heart of Main Street series), Chase Rollins has a lot to be thankful for. A new home, a new career running the Fluff & Stuff pet store and new friends. But he could have so much more. Lovely bookstore clerk Vivian Duncan could make the perfect bride. But when Viv becomes a foster mother to four-month-old Theo, Chase knows he has a problem. A life with Vivian will mean a life with children – and that's something he's not sure he'd ready to tackle. Can Viv and Theo convince him that a family is the greatest thing he could hope for?
Order of Books » Authors » Order of Charlotte Carter Books