Order of Chloe Benjamin Books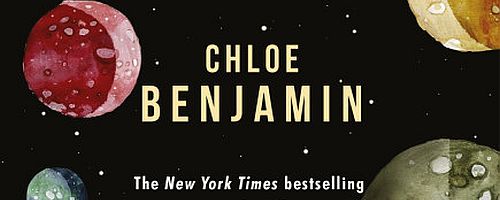 Chloe Benjamin is an American author who made her debut in 2014 with the release of her first novel, The Anatomy of Dreams.
Benjamin is from San Francisco, California. She went on to attend Vassar College where she earned her undergraduate degree and then moved on to the University of Wisconsin-Madison where she earned her Master of Fine Arts. Chloe's second novel, The Immortalists, was listed as a best book of the year by multiple publications including Washington Post, NPR, Entertainment Weekly, Marie Claire, New York Public Library, and LibraryReads.
Publication Order of Standalone Novels
If You Like Chloe Benjamin Books, You'll Love…
The Immortalists asks the question: If you knew the date of your death, how would you live your life? In 1969 New York, there is such a woman who can tell you that. She's a traveling psychic who claims to be able to tell people the day they will do. The Gold children are curious and all sneak out to hear their futures. The prophecies that they each hear shapes their futures through the next five decades. Each of the four children has their own ambitions: Simon heads to San Francisco, Klara becomes a magician, Daniel becomes an army doctor, and Varya focuses on longevity research.
The Anatomy of Dreams was Benjamin's debut novel. The book sees a bookish student named Sylvie who falls in love with a classmate named Gabe. The two volunteer themselves for an experiment that will change everything. Dr. Adrian Keller is their headmaster and a medical researcher who teaches his patients to become conscious during sleep to relieve stress and trauma. The two are consumed by his work and follow him around the country. The three make their way to the Midwest where they stumble into a tangled relationship with their mysterious neighbors. Sylvie begins to find doubts in the ethics of Keller's research and will need to find out what is real and what isn't, who can be trusted and who cannot.
Order of Books » Authors »