Order of Christian White Books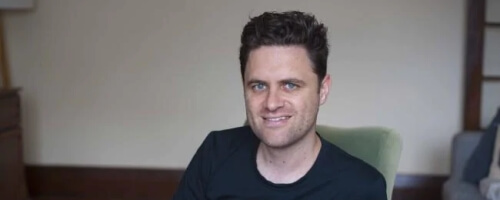 Christian White is an award-winning author who debuted on the scene with his first novel, The Nowhere Child. That book won the Victorian Premier's Literary Award in 2017.
In addition to his work as an author, Christian White is also a screenwriter. He co-created a television series that was based on his original script, One Year Later. That script was the winner of the 2013 Australian Writers Guild "Think Inside The Box" competition. He has had his film screened across the world and his books have sold worldwide as well. Christian lives in Melbourne, Australia with his wife.
Publication Order of Standalone Novels
If You Like Christian White Books, You'll Love…
The Nowhere Child: A Novel was White's debut novel. The story follows a photography teacher named Kimberly who is living in Melbourne, Australia. Long ago, twenty-six years earlier in America, a young girl disappeared from her home in Kansas and one day Kimberly gets a call from someone who thinks that she was that child. Kimberly is skeptical as her mother was a social worker who died of cancer and finds it hard to believe she would be involved in an international kidnapping. However, they have proof so Kimberly heads to America to meet the family she never knew she had. Her real parents fell in with a potentially dangerous church group and Kimberly's search for the truth leads her into the dark heart of religious fanaticism.
White followed that book up with The Wife and The Widow. The story takes place at an island town that is very quiet during the winter. Kate recently lost her husband and has learned many dark secrets about his life since, she is grieving hard. While Abby is a local who believes that her husband is guilty of something terrible. The two women both have questions about the men in their lives and they wwill come together t try and find out the truth.
Order of Books » Authors » Order of Christian White Books