Order of Clare Boyd Books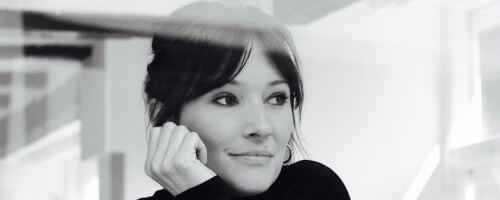 Clare Boyd is an English author of psychological suspense novels. Prior to becoming a novelist, she worked as a model, and in television for the BBC and Channel Four. She now lives with her husband and two daughters in Surrey.
Clare Boyd made her debut as an author in 2018 with the novel Little Liar. Below is a list of Clare Boyd's books in order of when they were first published:
Publication Order of Standalone Novels
| | | |
| --- | --- | --- |
| Little Liar | (2018) | |
| Three Secrets | (2018) | |
| Her Closest Friend | (2019) | |
| My Perfect Wife | (2020) | |
| The Pretty One | (2021) | |
| The Villa | (2022) | |
If You Like Clare Boyd Books, You'll Love…
Clare Boyd Synopses: Little Liar by Clare Boyd is a standalone novel. To all appearances, Gemma Bradley has it all – a doting husband, successful career and two delightful kids – but inside the four walls of her tastefully renovated home, she is a mother at her wits' end who has given too many last warnings and counted to ten too many times.
When a child's scream is heard in the night, Gemma's neighbour does what anyone would do: she calls the police. She wants to make sure that Rosie, the little girl next door, is safe.
Gemma knows she hasn't done anything wrong, but the more she fights to defend the family she loves, the more her flawless life begins to crumble around her. Is the carefully guarded secret she's been keeping suddenly in danger of breaking free?
When Rosie disappears, Gemma thinks she's the one to blame. Until she discovers that Rosie has been keeping dark secrets of her own in a pink plastic diary.
Distraught and terrified, Gemma doesn't know where to turn. The only thing she knows is that her daughter's life is in danger…
Three Secrets is a standalone novel by Clare Boyd. Two years following her husband Robert's passing, Francesca and her young daughter are leaving London behind in exchange for a fresh start. Money is hardly flowing and Robert's mother has found them a little cottage in her village. Still grieving her loss, Francesca is grateful for the help, but why does Robert's mother want to keep them so close? Does she know about what Francesca did just prior to Robert's death?
Soon Francesca begins to suspect there was more to her husband's death than she originally thought, that there might be even darker secrets hiding in his past than her own… The closer she gets to unmasking the truth, the more she asks: is her own life in danger now too?
In The Villa by Clare Boyd, Nora just wanted some time with her daughters, away from life, in the stunning French stone villa. Lazy days by the pool, freckles appearing on tanned cheeks, laughter over cocktails on the terrace. She's so proud of her girls. They might have their differences, but they've grown into confident, independent young women, with their own way of seeing things.
But when Nora gathers everyone around the table on that first night, she realises it's time to tell them. And as she fills her glass with wine, her hand shakes. She knows nothing could have prepared them for what she's about to say. But what she doesn't know, is she isn't the only one with a secret…
Order of Books » Authors » Order of Clare Boyd Books