Order of Shalini Boland Books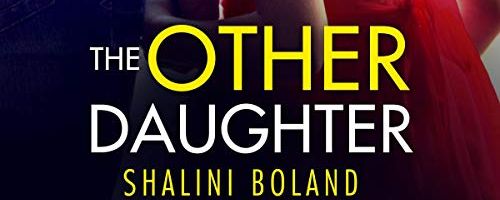 Shalini Boland is an English author best known for writing gripping psychological thrillers like The Perfect Family and My Little Girl.
In addition to her writing of thrillers, Boland is also the author of two YA series. Prior to becoming an author, Boland was signed with Universal Music Publishing as a singer/songwriter. She now makes her home in Dorset, England with her husband, two children and their dog, Jess.
Publication Order of Marchwood Vampires Books
Publication Order of Outside Books
Publication Order of Standalone Novels
Publication Order of Short Stories/Novellas
If You Like Shalini Boland Books, You'll Love…
The Couple Upstairs sees a couple getting a new home as a way to leave their past behind, but it may end up being the worst mistake of their entire lives. All of their friends and family gathered for a party to celebrate the fresh start. This night should've been one of happiness and celebration, but the dream quickly turns into a nightmare after they invite their new neighbors to join. Things keep going wrong for the couple in this new house, from food poisoning to arguments, and a flood of nasty reviews that hurt their business. It all seems like a coincidence, but there might be something more to it and it has something to do with these new neighbors.
The Perfect Family is an unputdownable psychological thriller with a heart stopping twist. Gemma Ballantine sees her worst nightmare come to life when her eldest child comes running down the stairs to tell her that her six-year-old sister has disappeared. Gemma starts a search for her little girl that comes to an end when her mother-in-law finds the little girl wandering the streets. Gemma thinks her nightmare is over without anything devastating happening, but little does she know that it is only the beginning. Her perfect family is starting to fall apart and things are about to get a whole lot worse.
Order of Books » Authors »