Order of Clifford Irving Books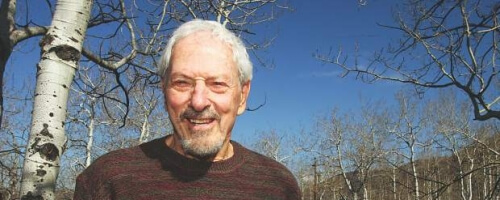 Clifford Irving is an American author best known for books like Daddy's Girl, Final Argument, Trial, and Tom Mix and Pancho Villa. Irving has lived a long and eventful life. He once wrote a hoax "Autobiography of Howard Hughes" that got him sent to federal prison. That part of his life was made into a movie with Richard Gere in the lead role.
Irving has been writing for over 60 years with his first book getting published in the 1950s. He grew up in New York and went to Cornell University to study art. He ended up not being much of an artist and instead dedicated himself to writing.
Publication Order of Eddie Mancuso & Vasily Borgneff Books
Publication Order of Legal Novels Books
Publication Order of Standalone Novels
Publication Order of Short Stories/Novellas
Publication Order of Non-Fiction Books
If You Like Clifford Irving Books, You'll Love…
Trial is Irving's book about a criminal defense attorney named Warren Blackburn who had his license suspended for one year for misleading a judge about a client's criminal record. Now that he's been reinstated, cases are hard to come by. Now, he's got to big ones. An illegal immigrant who has been accused of murder and the girlfriend of a wealthy doctor who has been accused of murdering him. She is claiming self defense and hires one of the wealthiest lawyers in the city to defend. That lawyer selects Warren as his second chair, but when he dies – Warren is thrust into the spotlight. Things get complicated when one of his cases is connected to the other, but the lawyer-client confidentiality prevents him from doing anything about it.
Daddy's Girl is the true crime story of a popular attorney named James Campbell and his wife Virginia who are found shot to death in their Houston home. The main suspects are their daughter Virginia and her boyfriend David, but they both have an alibi that the police can't seem to crack. When the daughter and her boyfriend break up, and David confesses to his new girlfriend – the national news explodes.
Order of Books » Authors »