Order of Constance Sayers Books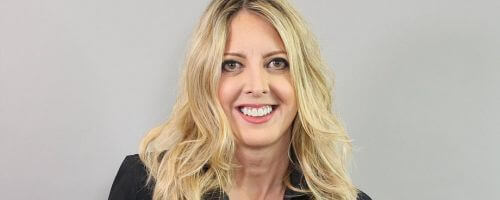 Constance Sayers is an American author best known for her books, A Witch in Time and The Ladies of the Secret Circus.
Prior to publishing novels, Constance was a prolific short story writer. Her fiction has been nominated for both the Pushcart Prize and Best of the Net. She was also a finalist in 2016 for Alternating Current's Luminaire Award for Best Prose. Sayers attended George Mason University where she earned her master of arts in English. She graduated magna cum laude at the University of Pittsburgh with her bachelor of arts in writing. She currently makes her home in Washington, DC.
Publication Order of Standalone Novels
If You Like Constance Sayers Books, You'll Love…
A Witch in Time was Sayers' first novel. The book tells the story of a woman named Helen who has lived many lives, but does not know it. She has been a piano virtuoso, an actress, and a rock star; but she has no idea about any of it. Then a man comes to her and tells her that he's been watching her for centuries. She doesn't believe him at first, but she soon begins having vivid dreams about an ill-fated love that seemingly confirm the stories. Helen is in a curse and is set to relive the same tragic moments as all the others unless she does something about it.
The Ladies of the Secret Circus tells a story that spans form Paris in the Jazz age to modern-day America. In Paris, there is a Secret Circus that presents a world of wonder. It's the only life that Cecile has ever known until she meets a young man who could change everything for her. In the modern day, Lara is on top of the world when her fiancé disappears on their wedding day. Her search for answers will lead her to her great-grandmother's journals and the Secret Circus.
Order of Books » Authors » Order of Constance Sayers Books