Order of Courtney Evan Tate Books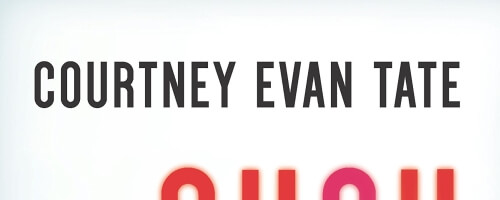 Courtney Evan Tate is an American author. The name Courtney Evan Tate is a nom de plume of Courtney Cole who is best known for the Beautifully Broken series of books.
Tate is known for writing books with memorable characters and surprising plot twists. Her first book under this name was 2018's Such Dark Things.
Publication Order of Standalone Novels
If You Like Courtney Evan Tate Books, You'll Love…
I'll Be Watching You starts with tragedy for Emmy Fisher as her fifteen-year-old daughter Leah drowns close to the shore one summer night. At least that's what the police report says what happened. Emmy is in deep grief and feels that she needs to take some time before she can enter her daughter's bedroom again. However, when she finally does she finds something that will send her whole world spiraling. What she finds is evidence that her daughter was involved with someone older than her who had some dark appetites. Emmy starts to find that her daughter was living another life over these past few months. As she learns what happened, she knows that she needs to find the person responsible for this and make them pay.
Tate is also the author of The Last to See Her. This book sees Gen on the verge of divorce as her husband has been cheating. To get away from the situation, Gen's sister Meg invites her to go to a convention with her in New York City. Gen has a few too many drinks and ends up throwing her wedding ring off the balcony of their hotel room. She then decides to get some fresh air and go for a walk, but she never returns having vanished without a trace. Now, the investigation into what happened begins and will uncover secrets of all involved.
Order of Books » Authors » Order of Courtney Evan Tate Books