Order of Curtis Jobling Books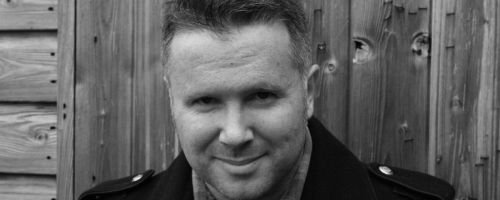 Curtis Jobling is an English author of YA fantasy and children's books. He is also an illustrator. He writes the Wereworld series. Curtis designed the BBC show Bob The Builder, created the animated series Frankenstein's Cat, and also worked did model/puppet painting on Wallace & Gromit's A Close Shave and Mars Attacks!. In addition to working in film, animation and publishing, Curtis also produces art shows for galleries.
Curtis Jobling made his debut as a published author in 2001 with the picture book Frankenstein's Cat. His debut novel, Rise of the Wolf, was published in 2011. Below is a list of Curtis Jobling's books in order of when they were originally released:
Publication Order of Wereworld Books
Publication Order of Haunt Books
Publication Order of World Of Warriors Books
Publication Order of Max Helsing: Monster Hunter Books
Publication Order of Picture Books
If You Like Curtis Jobling Books, You'll Love…
Curtis Jobling Synopses: Rise of the Wolf by Curtis Jobling is the first book in the Wereworld series. Having to flee the family he loves, Drew seeks refuge in the worst parts of Lyssia. But when he is captured by Lord Bergan's men, Drew must prove he is not the enemy. Can Drew battle the werecreatures hellbent on destroying him – and master the animal within?
Rage of Lions by Curtis Jobling is the second book in the Werewold series. The kingdom is in disarray and Drew Ferran is grudgingly being groomed for the throne. When a revenge plot by Prince Lucas is revealed, Drew takes the opportunity to flee his obligations in pursuit of the renegade prince. But Drew and his allies are in trouble, as they encounter rogue militias of lawless Werelords and a nation of invading Catlords determined to wrest power from Drew's paws. With the odds stacked against him, Drew must face up to his kingship and embrace the Wolf or all of Lyssia will be lost.
Order of Books » Authors »