Order of Dan Millman Books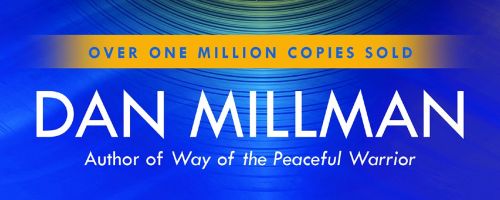 Dan Millman is an American author best known for writing The Way of the Peaceful Warrior. The book was later turned into a movie, Peaceful Warrior, which is based on the book which was based on his own life's experience.
Millman did gymnastics, trampoline, and tumbling in high school. He won the United States Gymnastics Federation national title on the trampoline in his senior year. He would then to go U.C. Berkley to continue his career where he won the 1964 Trampoline World Championships, the NCAA Championship in vaulting, the USGF championship in floor exercise, and four gold medals at the 1966 Maccabiah Games. A motorcycle accident looked to end his career in 1966, but he rehabbed and was able to return in 1968 where he helped his team win the NCAA Gymnastics Championship.
Publication Order of Self-Help Books
Publication Order of Christian Books
Publication Order of Standalone Novels
Publication Order of Children's Books
Publication Order of Graphic Novels
If You Like Dan Millman Books, You'll Love…
Way of the Peaceful Warrior is the part autobiographical, part narrative fiction book by Dan Millman that changes lives. The story of Dan Millman, a successful college athlete, who feels that something is missing from his life. His life is forever changed when he meets an old man named Socrates who turns out to be a wise and eccentric warrior. A motorcycle accident will change everything and send Dan on a spiritual odyssey that will either destroy or deliver him.
Millman is also the author of The Life You Were Born To Live. This is a book to help readers find their life purpose. It is based on the teachings given to Dan by the man he called Socrates. The author worked with this system for a long time and taught it to a select group of people before finally feeling confident enough in his understanding of it to write this book. This is the book to read if you are trying to find how to live in harmony with the cycles of you life, the hidden purpose behind your own primary relationships, and much more.
Order of Books » Authors »