Order of Daniel Campbell Books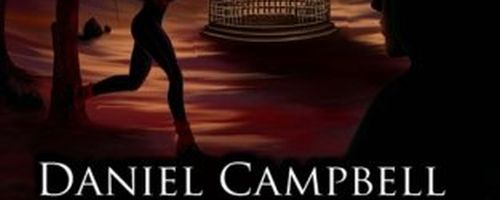 Daniel Campbell is an English author best known for writing the Morton Crime Thrillers. He co-authors this series with his brother, Sean Campbell.
The two authors began their writing journey in 2012 after making a bet that they could finish a novel in ninety days or less. That bet ended up paying off and becoming Dead on Demand, the first book in the series. Dan Campbell was just sixteen years old at the time the novel was published. Their writing process features Sean doing more of the research about the events while Dan handles the big picture story.
Publication Order of Morton Crime Thrillers Books
(with Sean Campbell)
| | | |
| --- | --- | --- |
| Dead on Demand | (2012) | |
| Cleaver Square | (2013) | |
| Ten Guilty Men | (2015) | |
| The Patient Killer | (2016) | |
| Missing Persons | (2017) | |
| The Evolution of a Serial Killer | (2017) | |
| Double Blind | (2018) | |
| Christmas Can Be Murder: A DCI Morton Novella | (2019) | |
| My Hands Are Tied | (2020) | |
If You Like Daniel Campbell Books, You'll Love…
Dead on Demand sees a man whose wife is threatening to take everything from him. Edwin Murphy's wife could take his home, his daughter, and his career away from him. He realizes just how better off his life would be if she died. He wouldn't do it himself, but he can con someone else into doing it for him. Edwin puts together an elaborate scheme to get his life back and he doesn't care who he ends up hurting along the way, as long as he gets what he wants in the end.
Another book in the DCI Morton series is The Evolution of a Serial Killer. The story begins with David Morton relegated to the role of teacher as he is assigned to train the young prospects who will eventually take his job. What he doesn't know is that among these faces is a student with murder in mind. When he gives the class the assignment to commit the perfect murder, it quickly becomes all too real. Now, David will have to face his hardest case yet as he hunts a killer that he helped to create in the classroom.
Order of Books » Authors » Order of Daniel Campbell Books