Order of Daniel Quinn Books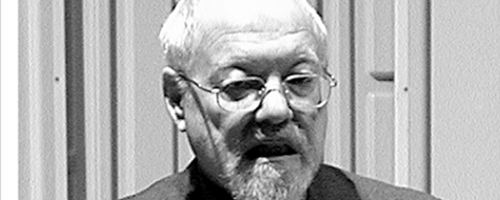 Daniel Quinn (1935-2018) was an American author. He is best known for his novel Ishmael, which won the Turner Tomorrow Fellowship Award for offering "creative and positive solutions to global problems." He grew up in Omaha, Nebraska, and worked in publishing for twenty years before starting to work on Ishmael. The novel has been used in high school and colleges around the world in various courses, including philosophy, geography, ecology, archaeology, history, biology, zoology, anthropology, political science, economics, and sociology.
Daniel Quinn made his debut as an author in 1982 with the novella The Book of the Damned. Below is a list of Daniel Quinn's books in order of when they were originally released:
Publication Order of Ishmael Books
Publication Order of Standalone Novels
Publication Order of Short Stories/Novellas
Publication Order of Collections
Publication Order of Graphic Novels
Publication Order of Picture Books
Publication Order of Non-Fiction Books
Publication Order of Snow White, Blood Red Anthology Books
If You Like Daniel Quinn Books, You'll Love…
Daniel Quinn Synopses: In Dreamer by Daniel Quinn, things are going well for Greg Donner, a freelance writer out of Chicago. He's got a terrific project, and he's met the woman of his dreams — literally, his dreams (though they're rather odd ones). But then, one night, he falls asleep and ends up in a nightmare he just can't seem to wake up from…
In the world of After Dachau by Daniel Quinn, Nazi Germany developed the atomic bomb and the Allies surrendered. The U.S. was never bombed, occupied, or even invaded, yet was forced to recognize Nazi world dominance. The Nazis continued their goal to rid the planet of "mongrel races" until eventually the world – from Cape Town to Tokyo – was populated exclusively by white people. Two thousand years in the future, people don't remember, or are even too interested, about this distant past. The reality is that to be human is to be white, and what came before was literally ancient history having nothing to do with the people living in the present.
Now imagine that reincarnation is real, that souls migrate over time from one living creature to another, and that a soul that once animated an American black woman living at the time of World War II now animates an Aryan in this world and that due to a traumatic accident, memories of this earlier incarnation are recalled.
Tales of Adam is a short story collection by Daniel Quinn. Ever since Daniel Quinn's novel Ishmael in 1992, readers have wanted a glimpse into a dimension of spiritual revelation Quinn only ever hinted at. Finally, they have it in seven profound but delightfully simple tales that illuminate the world in which humans became humans. This is a world seen through animist eyes: as friendly to human life as it was to the life of gazelles, lions, lizards, mosquitos, jellyfish, and seals — not a world in which humans lived like trespassers who must conquer and subdue an alien territory. It's a world in which humans have a place in the community of life — not as rulers but as equals — with the paths of all held together in the hand of god. It's not a world from the past or one that is lost. It exists as surely today as it ever did — for those who have eyes to see it.
Order of Books » Authors » Order of Daniel Quinn Books