Order of David Field Books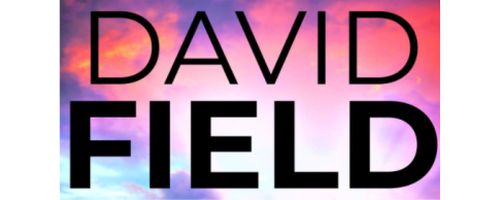 David Field is an English-Australian author. He was born in Nottingham, England. Prior to becoming a novelist, he practiced criminal law. He emigrated to Australia in 1989. Two of his passions include History and English, and so he began to write historical fiction as an escape from his career in law. Once he got close to retirement, he saw the opportunity to publish his work digitally, which he much preferred to dealing with literary agencies, traditional publishers, and rejection notices. David lives in rural New South Wales, and is married, and has sons and grandchildren.
David Field made his debut as a published author in 2017 with the standalone title The Scarlet Peacock. Only a few months later, he came out with his second book, The Flowering of the Tudor Rose. Below is a list of David Field's books in order of when they were originally released:
Publication Order of Australian Historical Saga Books
Publication Order of Esther and Jack Enright Mysteries Books
Publication Order of The Tudor Saga Books
Publication Order of Carlyle & West Victorian Mysteries Books
Publication Order of Constable Thomas Lincraft Mystery Books
Publication Order of DCI Mike Saxby Books
Publication Order of Medieval Saga Books
Publication Order of Oliver Wade Books
Publication Order of Standalone Novels
Publication Order of Anthologies
If You Like David Field Books, You'll Love…
David Field Synopses: A Far Distant Land by David Field is the first book in the Australian Historical Saga series. After eight long months at sea, The Lady Penryn has docked in Australia – bringing with it 100 female convicts from England. One of them is a young lady known as Mary Murphy, serving seven years for offences of dishonesty. Second Lieutenant Daniel Bradbury of New South Wales Marine Corps, looking to start a new life in Australia, has been put in charge of the female prisoners. And when Mary is bullied on board, he comes to her rescue.
As the passengers disembark and begin creating the new settlement of Port Jackson, Mary and Daniel become closer, but it is soon clear that Mary is not who she said she was.
The unfamiliar and unforgiving climate, the constant threat of native attack, and the residual snobbery of the old English society that travelled with them across the oceans, combine to throw obstacles in the path of this new settlement.
And increasing tensions make things difficult for Daniel and Mary. Is it meant to be, or will these obstacles get in the way of what could have been?
The Gaslight Stalker is the first Esther and Jack Enright novel by David Field. It is Whitechapel in 1888. The district is full of the noise of August Bank Holiday celebrations. It is a joyous occasion until a woman – Martha Turner – is found brutally slain. Her friend, Esther, a simple seamstress turned female sleuth, is set on finding the culprit. A young police officer, Jack Enright, takes the lead on the case, and he and Esther soon develop a professional – and personal – relationship.
When another murder occurs and whispers of a killer calling himself Jack the Ripper start flowing through the London streets, the search intensifies. The police are on the wrong track and the young couple take matters into their own hands, and soon find themselves in the middle of London's dark underbelly. Can they find the murderer before he takes another woman's life? Will anyone listen to their suspicions?
Order of Books » Authors »