Order of Dawn Lee McKenna Books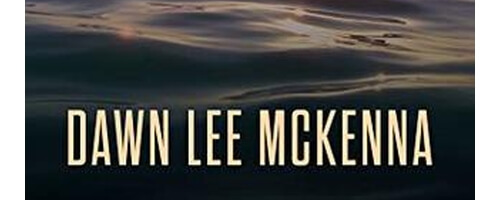 Dawn Lee McKenna is an American author best known for writing The Forgotten Coast series of books. That series began with Low Tide in 2015 and falls Lt. Maggie Redmond as she investigates a crime scene in Apalachicola, Florida.
McKenna was born and raised in Florida so that setting came naturally to her. She now makes her home in Tennessee. She has an affection for small Southern towns and depicts them well throughout her work. Her Forgotten Coast series features quite a few real people that she has met in life and she even uses their real names. Readers of her book have visit Apalach and asked for pictures with the people/characters.
Publication Order of The Forgotten Coast Books
Publication Order of Still Waters Books
Publication Order of Dismal, Florida Books
Publication Order of Standalone Novels
If You Like Dawn Lee McKenna Books, You'll Love…
Low Tide is the first book in the Forgotten Coast series. The story starts with Lt. Maggie
Redmond being called to St. George Island to investigate a crime scene. There she discovers the body of George Boudreaux that the medical examiner has ruled a suicide. However, Maggie isn't so sure as she had a connection to the dead man. Now the corpse's uncle, the richest man in town, is taking an interest in her. He may suspect that she was his nephew's killer, but she is drawn to him nonetheless. Maggie is trying to do her job while keeping her secrets, but that is easier said than done around here.
The Still Waters suspense series begins with Dead Reckoning and was written by Dawn Lee McKenna and Alex Blackwell. The book starts with Evan Caldwell with his wife put into hospice after a terrible accident. He has since moved to a houseboat and makes his money working as an investigator with the local sheriff. When the current sheriff is murdered, Evan finds himself sprung into the role of interim sheriff with his first case being the investigation.
Order of Books » Authors » Order of Dawn Lee McKenna Books