Order of Debbie Babitt Books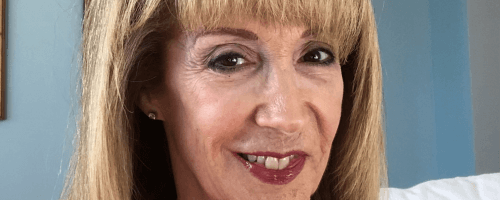 Debbie Babitt is an American author of thriller novels. Before she was a novelist, Debbie was an actress, playwright, drama critic, and Copy Director for two major publishing companies out of Manhattan. Her work has appeared in CrimeReads, Suspense magazine, and Mystery & Suspense magazine. Debbie and her husband Ted split their time between New York and Florida.
Debbie Babitt made her debut as a novelist in 2021 with Saving Grace. It was named One of the Most Anticipated Thrillers of 2021 by She Reads. Below is a list of Debbie Babitt's books in order of when they were first released:
Publication Order of Standalone Novels
If You Like Debbie Babitt Books, You'll Love…
Debbie Babitt Synopses: Saving Grace is a standalone novel by Debbie Babitt. For twenty-four years, Mary Grace Dobbs has been looking for salvation. An orphan since she was eleven, she was forced to go live with her Bible salesman uncle, wheelchair-bound aunt, and a cousin who tortured and killed small animals. At school, a bully made life difficult for her. Everything changed when a newcomer to town became her only best friend, and changed a second time when that friend and another classmate vanished two months later, never to be seen again.
Today, Mary Grace is the first female sheriff of her rural town, a position that not all of the locals are on board with. Keeping order and her demons at bay becomes an impossible task when the Black drifter suspected in the earlier disappearances returns to Repentance… and another sixth grader goes missing.
With old prejudices and new secrets coming out, the modern world soon illuminates the village's darkest corners. The case becomes even more fraught as a cult of white supremacists brings its gospel of hate to Repentance and violence explodes, taking several lives. Racing to find the missing girl while fearing for the safety of her own sixth-grade daughter, Mary Grace must confront an unspeakable truth – and face a decision no parent should ever have to make.
First Victim is a standalone novel by Debbie Babitt. The Honorable Alice D. McKerrity has seen it all. From the bench at Manhattan Supreme, she has seen the most cold-blooded killers pass through her courtroom. But there's something about this trial – a defendant charged with the murder of a pregnant woman – that affects her as no other case ever has. Her chaotic, stressful home life only increases her feelings of panic and fear. She's also holding onto a secret that if exposed could have far-reaching ramifications both personally and professionally. And now, unbeknownst to Alice, her daughter has begun a search for her biological father.
As the trial rolls on, Alice's life starts to unravel. Nightmares she suffered as a girl return with a vengeance. Phantom sightings torment her. Is she being paranoid? Or are the specters real? Almost at the breaking point, she begins to doubt her own sanity. Then she makes a shocking find that sends her on a collision course with her past and a terror-filled night in the woods in Upstate New York. Confronted with the unspeakable, she must face a decades-buried truth as she fights for her survival against a cunning adversary that forces her to question everything she ever believed about herself… and tests her limits as a woman, a judge, and a mother.
Order of Books » Authors »