Order of Dennis E. Taylor Books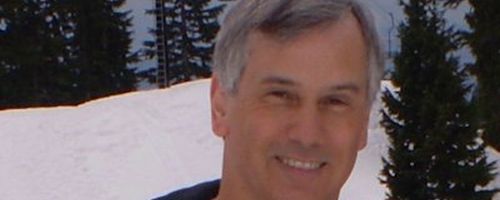 Dennis E. Taylor is a Canadian author of science fiction novels. Prior to becoming a novelist, Dennis worked as a computer programmer. He is now retired and writing full-time. Besides reading and writing, he counts snowboarding among his passions. Dennis lives in Coquitlam, British Columbia.
Dennis E. Taylor made his debut as a novelist in 2015 with the novel Outland. Below is a list of Dennis E. Taylor's books in order of when they were originally published:
Publication Order of Quantum Earth Books
Publication Order of Bobiverse Books
Publication Order of Standalone Novels
Publication Order of Short Stories/Novellas
If You Like Dennis E. Taylor Books, You'll Love…
Dennis E. Taylor Synopsis: We Are Legion (We Are Bob) is the first book in the Bobiverse series by Dennis E. Taylor. Bob Johansson has just sold his software company and is looking forward to the easy life. There are places to visit, books to read, and movies to watch. So it's a little unfair when he gets himself killed crossing the street. Bob wakes up a century later to find that corpsicles have been declared to be without rights, and he is now the property of the state. He has been uploaded into computer hardware and is slated to be the controlling AI in an interstellar probe looking for habitable planets. The stakes are high: no less than the first claim to entire worlds. If he declines the honor, he'll be switched off, and they'll try again with someone else. If he accepts, he becomes a prime target. There are at least three other countries trying to get their own probes launched first, and they play dirty. The safest place for Bob is in space, heading away from Earth at top speed. Or so he thinks. Because the universe is full of nasties, and trespassers make them mad — very mad.
Order of Books » Authors » Order of Dennis E. Taylor Books
One Response to "Order of Dennis E. Taylor Books"