Order of Denzil Meyrick Books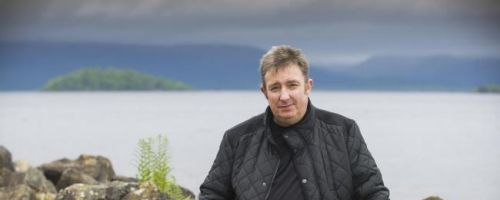 Denzil Meyrick is an author who lives in Scotland. His books take a lot from his experience in his younger life when he worked as a police officer with Strathclyde Police. Denzil is the creator of the Detective Chief Inspector Jim Daley crime thriller series of books.
After leaving the police force, Meyrick worked as a manager at Springbank Distillery in Campbeltown, Argyll. He would publish his first book in 2012, Whisky From Small Glasses and has been publishing books ever since. Meyrick lives in Loch Lomondside, Scotland, where he does his writing and lives with his family.
Publication Order of DCI Daley Books
| | | |
| --- | --- | --- |
| Whisky From Small Glasses | (2012) | |
| The Last Witness | (2014) | |
| Dalintober Moon | (2014) | |
| Dark Suits and Sad Songs | (2015) | |
| Two One Three | (2015) | |
| The Rat Stone Serenade | (2016) | |
| Empty Nets and Promises | (2016) | |
| Single End | (2016) | |
| One Last Dram Before Midnight | (2017) | |
| Well of the Winds | (2017) | |
| The Relentless Tide | (2018) | |
| A Breath on Dying Embers | (2019) | |
| Jeremiah's Bell | (2020) | |
| For Any Other Truth | (2021) | |
| The Death of Remembrance | (2022) | |
| No Sweet Sorrow | (2023) | |
Publication Order of Tales from Kinloch Books
Publication Order of Standalone Novels
If You Like Denzil Meyrick Books, You'll Love…
Whisky from Small Glasses is the first book in the Jim Daley series. This book follows the DCI Jim Daley as he is sent to investigate the body of a woman that has washed up on the beach. The body is found in a small country community where everyone is close and Daley is a stranger. The small town has more than it's fair share of secrets and Daley will need to get to the bottom of them to solve the case. The writing has a very authentic feel and you can really feel the area as it is quite similar to where Meyrick himself lives.
The Last Witness is another great book in the Jim Daley series. This book tells the tale of a criminal boss who was sentenced to jail five years ago, but was then found dead in the back of an ambulance. Five years later, he's back from the dead and out for a previous associate who is under protection in the small coastal town of Kinloch. The criminal boss is out to get his old associate and the only thing standing in his way is DCI Jim Daley.
Order of Books » Authors » Order of Denzil Meyrick Books