Order of Val McDermid Books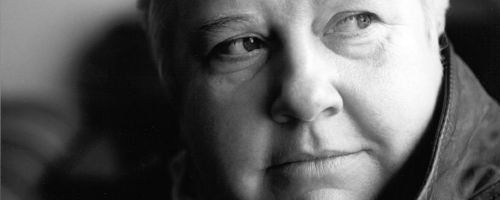 Val McDermid is a Scottish novelist of crime fiction, best known for her suspense novels featuring Tony Hill and Carol Jordan. Her other characters include lesbian journalist Lindsay Gordon and private investigator Kate Brannigan. McDermid considers her books to fall under the Tartan Noir crime fiction genre.
McDermid's first novel was Report for Murder in 1987, part of the Lindsay Gordon series. Since '87, she has written several different novels in all three of her series. Below is a list of Val McDermid's published works in order of when they were originally released and in chronological order:
Publication Order of Allie Burns Books
Publication Order of Inspector Karen Pirie Books
Publication Order of Kate Brannigan Books
Publication Order of Lindsay Gordon Books
Publication Order of Tony Hill/Carol Jordan Books
Publication Order of Standalone Novels
Publication Order of Short Stories/Novellas
Publication Order of Short Story Collections
Publication Order of Graphic Novels
Publication Order of Picture Books
Publication Order of Non-Fiction Books
Publication Order of Austen Project Books
Publication Order of The MatchUp Collection Books
Publication Order of Murderous Christmas Stories Books
Publication Order of Anthologies
Notes: Final Edition was published as both Open and Shut and Deadline for Murder in the United States. Union Jack was published as Conferences are Murder in the United States. Naked Came the Phoenix is a collaborative novel with contributions by Nevada Barr, Mary Jane Clark, Diana Gabaldon, J.A. Jance, Faye Kellerman, Laurie R. King, Perri O'Shaughnessy, Anne Perry, Nancy Pickard, J.D. Robb, Lisa Scottoline and Marcia Talley. Magnetic North also contains contributions by Neil Astley, Andrew Crumey, Julia Darling, Sean O'Brien and Jacob Polley.
If You Like Val McDermid Books, You'll Love…
Val McDermid Synopses: A Place of Execution is a standalone novel by Val McDermid. December, 1963: Two children have vanished from the Manchester streets; Myra Hindley and Ian Brady's criminal careers have begun. Another child goes missing on a cold winter day: Alison Carter, a young girl of thirteen, vanishes from her isolated community, which has little faith in the outside world. It marks the beginning of George Bennett's most difficult and traumatic case, a young inspector who just got promoted: a murder without a body, an investigation with more dead ends and closed faces than he would have discovered in the anonymity of the inner city, and a result that has reverberated over time. He finally tells his story to journalist Catherine Heathcote after decades, but Bennett unjustly tries to pull the plug just as the book is about to be published. He holds new information that he refuses to share, information that poses a threat to his very existence. The results of Catherine's forced re-investigation of the past turn the world upside down.
In Killing the Shadows by Val McDermid, a murderer is on the loose who blurs the line between reality and fiction. The authors of crime novels who have made psychological profilers into heroes of the 1990s are his prey. However, this savage is unlike any other. The conventional wisdom regarding the motivations and workings of serial killers is shattered by his bloodlust. And the desperate search for his identity becomes a matter of life and death for one woman.
The Grave Tattoo is a standalone title by Val McDermid. Long-forgotten old wives' tales take on a chilling new credence when a bizarrely tattooed body is discovered on a hillside in the Lake District after torrential summer rains. Lakelanders have been spreading the rumor that Fletcher Christian orchestrated the massacre on Pitcairn so that he could return home for centuries. He also told his story to William Wordsworth, an old friend and classmate, who turned it into a long narrative poem. Wordsworth kept the poem a secret so that he wouldn't face the gallows for keeping a fugitive. Jane Gresham, a Wordsworth expert and Lake District native, is driven to determine definitively whether the manuscript ever existed and whether it is still in existence today. However, death relentlessly pursues her as she follows each new lead. Jane finds herself suddenly at the center of a 200-year-old mystery with the potential to endanger lives. A drama of life and death unfolds against the dramatic backdrop of England's Lake District, with millions of dollars as the ultimate prize.
Order of Books » Authors »
4 Responses to "Order of Val McDermid Books"