Order of Desmond Bagley Books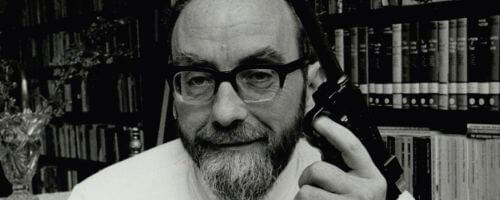 Desmond Bagley (1923-1983) was an English author of thriller novels. His stories were known for their fast pace and their attention to detail. Desmond started out in the aircraft industry. He then went on a road trip to Africa, and settled in South Africa for over a decade. He worked as a freelance journalist and film critic there. He moved back to England in 1964. His novels Landslide, The Vivero Letter, The Freedom Trap (as The Mackintosh Man), and The Enemy were all made into films.
Desmond Bagley made his debut as a published author in 1963 with the novel The Golden Keel. Below is a list of Desmond Bagley's books in order of when they were first released:
Publication Order of Slade Books
Publication Order of Max Stafford Books
Publication Order of Standalone Novels
Publication Order of Bill Kemp Books
If You Like Desmond Bagley Books, You'll Love…
Desmond Bagley Synopses: The Golden Keel is a standalone title by Desmond Bagley. When the Allies invaded southern Italy in 1943, Mussolini's personal treasure was moved north to safety. It was never seen again, but the secret of its whereabouts did not die with its escort. Years later, Peter Halloran decides to unearth the treasure but there are those who await his arrival.
In High Citadel by Desmond Bagley, Tim O'Hara's plane is hijacked and forced to crash land in the middle of the Andes. But his troubles are only beginning. A heavily armed group of communist soldiers intent on killing one of his passengers – an influential political figure – have orders to leave no survivors. Isolated in the biting cold of the Andes, O'Hara's party must fight to survive with only the most primitive weapons…
Order of Books » Authors »