Order of Diane Vallere Books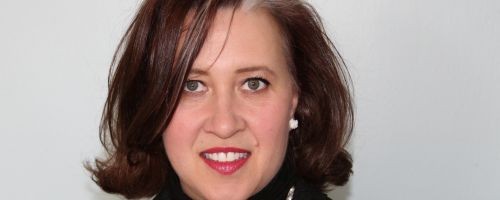 Diane Vallere is an American novelist of cozy mystery, humour and chick lit novels. She writes the Samantha Kidd/Style & Error Mysteries, Mad For Mod Mysteries, Material Witness Mysteries and Costime Shop Mysteries series. Diane grew up reading Trixie Belden mysteries as well as Vogue magazine and learned how to spot a counterfeiting ring and accessorize a wardrobe. She has now taken this knowledge to help come up with plots for the Samantha Kidd, Madison Night, Material Witness, and Costume Shop mystery series. She still loves accessories, only now some of them are accessories to murder.
Diane Vallere made her debut as a published author in 2012 with the novel Designer Dirty Laundry. Below is a list of Diane Vallere's books in order of when they were first released:
Publication Order of Style & Error Mysteries/Samantha Kidd Mystery Books
Publication Order of Mad For Mod Mystery Books
Chronological Order of Mad For Mod Mystery Books
Publication Order of Material Witness Mystery Books
Publication Order of Costume Shop Mystery Books
Publication Order of Sylvia Stryker Space Case Books
Publication Order of Mermaid Mystery Books
Publication Order of Non-Fiction Books
Note: Other People's Baggage also has stories by Kendel Lynn and Gigi Pandian.
If You Like Diane Vallere Books, You'll Love…
Diane Vallere Synopsis: A Disguise to Die For by Diane Vallere is the first book in the Costume Shop Mysteries series. As soon as former magician's assistant Margo Tamblyn returns home to Proper City, Nevada, in order to run Disguise DeLimit, her family's costume shop, she gets her first big order. Wealthy nuisance Blitz Manners needs forty costumes for a detective-themed birthday bash. As for Blitz himself, his Sherlock Holmes is to die for – literally – when, in the middle of the festivities, Margo's friend and party planner Ebony Welles is caught brandishing a carving knife over a very dead Blitz. For Margo, clearing Ebony's name is anything but elementary, especially after Ebony flees town. Now Margo is left to play real-life detective in a town full of masked motives, cloaked secrets, and veiled vendettas. But as she soon learns, even a killer disguise can't hide a murderer in plain sight for long.
Order of Books » Authors » Order of Diane Vallere Books