Order of Ed McBain Books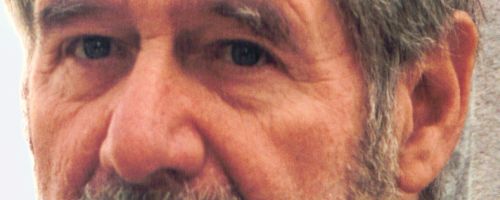 Ed McBain is the pseudonym prolific American novelist Evan Hunter (1926-2005) is perhaps best known as. He was born Salvatore Lombino in New York City and had his name legally changed to Evan Hunter in 1952. Besides Hunter and McBain, he also used several other pseudonyms, including Richard Marsten, Hunt Collins, Curt Cannon, Ezra Hannon and John Abbott.
McBain started writing way back in 1952 and had books continually published until his death in 2005. His bibliography covers a wide array of genres. Aside from novels, he also penned several short story collections, two autobiographies, plus numerous plays, screenplays and teleplays. Below is a list of all of Evan Hunter's published novels in order of when they were originally released:
Publication Order of 87th Precinct Books
Publication Order of Matthew Hope Books
Publication Order of Standalone Novels
Publication Order of Children's Books
Notes: The following books were published under Ed McBain's legal name of Evan Hunter: Find The Feathered Serpent, The Evil Sleep!, Don't Crowd Me, The Blackboard Jungle, Second Ending, Strangers When We Meet, A Matter of Conviction, The Remarkable Harry, Mothers and Daughters, The Wonderful Button, Buddwing, Me And Mr. Stenner, 80 Million Eyes, The Paper Dragon, A Horse's Head, Last Summer, Sons, Nobody Knew They Were There, Every Little Crook and Nanny, Seven, Come Winter, Streets of Gold, The Chisholms, Walk Proud, Love Dad, Lizzie, Criminal Conversation, Privileged Conversation, Candyland ("co-written" with Ed McBain) and The Moment She Was Gone.
The following books were published under the pseudonym of Richard Marsten: Danger: Dinosaurs!, Rocket To Luna, Runaway Black, Murder in the Navy, Vanishing Ladies, The Spiked Heel, Even The Wicked and Big Man. Vanishing Ladies, Big Man and Runaway Black were republished as Ed McBain. Murder in the Navy was later republished as Death of a Nurse by Ed McBain.
Cut Me In and Tomorrow's World were published under the pseudonym of Hunt Collins. Tomorrow's World was republished as both Tomorrow And Tomorrow by Hunt Collins and Sphere by Ed McBain. Cut Me In was later republished as The Proposition.
Doors was published under the pen name Ezra Hannon. It was later republished under the name Ed McBain.
Scimitar was published under the pen name John Abbott.
I'm Cannon – For Hire was published under the pen name Curt Cannon. It was later revised and republished as The Gutter and the Grave by Ed McBain.
The April Robin Murders was started by Craig Rice and finished by Evan Hunter (as Ed McBain).
If You Like Ed McBain Books, You'll Love…
Shop Worldwide: Amazon.com | Amazon.co.uk | Amazon.ca
Order of Books » Authors » Order of Ed McBain Books