Order of Eileen Wilks Books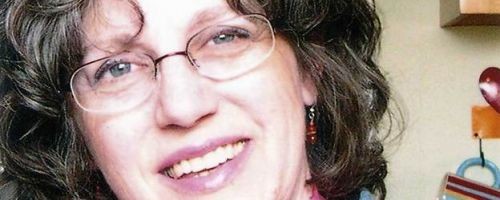 Eileen Wilks is an American author of contemporary romance, paranormal romance and urban fantasy novels. She writes the World of the Lupi series. As a reader, Eileen was a fan of science fiction, so that's what she started writing. However, her novels ended up to be very romantic, and even though Eileen didn't feel romance were her thing, she decided to try reading it. Eileen spent three years as a teenager living in Midland, Texas, and subsequently lived in Canada, Venezuela and 12 other U.S. cities before eventually settling back to Midland.
Eileen Wilks made her debut as a published author in 1996 with the novel The Loner and the Lady. The novel made the USA Today Bestseller List and was nominated for Best First Short Contemporary by Romantic Times. Below is a list of Eileen Wilks' books in order of when they were first released:
Publication Order of Just A Little Bit Books
Publication Order of At Midnight Books
Publication Order of Tall, Dark & Eligible Books
Publication Order of Romancing The Crown Books
Publication Order of World of the Lupi Books
Publication Order of Lupi Short Stories/Novellas
Publication Order of The Rasmussin Clan Books
Publication Order of Standalone Novels
Publication Order of Short Story Collections
Publication Order of Eileen Wilks Omnibus Books
Publication Order of Way Out West Books
(with RaeAnne Thayne, Jill Shalvis)
Publication Order of Dynasties: The Ashtons Books
Publication Order of Dynasties: The Barones Books
Publication Order of Dynasties: The Connellys Books
Publication Order of Year Of Loving Dangerously Books
(with Beverly Barton, Carla Cassidy, Merline Lovelace, Sharon Sala, Ingrid Weaver, Kylie Brant, Pat Warren, , Robyn Amos)
Publication Order of Fortunes of Texas Books
Publication Order of Romancing the Crown Books
Publication Order of Conveniently Wed! Books
Publication Order of Anthologies
Notes: Rough Around the Edges also has stories by Dee Holmes, Susan Johnson and Stephanie Laurens. All I Want for Christmas also includes stories by Lori Foster, Dee Holmes and Kinley MacGregor. Broken Silence also has stories by Maggie Shayne and Anne Marie Winston. Lover Beware also has stories by Fiona Brand, Christine Feehan and Katherine Sutcliffe. Cravings also contains stories by MaryJanice Davidson, Laurell K. Hamilton and Rebecca York. Entangled / A Rare Sensation also has stories by Kathie DeNosky. On the Prowl also has stories by Patricia Briggs, Karen Chance and Sunny. Inked also includes stories from Karen Chance, Yasmine Galenorn and Marjorie M. Liu. Tied with a Bow also has stories by Kimberly Frost, Virginia Kantra and Lora Leigh. Omnibuses also include the works of other authors.
If You Like Eileen Wilks Books, You'll Love…
Eileen Wilks Synopsis: Entangled by Eileen Wilks is the first book in the Dynasties: The Ashtons multi-author series. After one hot summer together, Dixie McCord's affair with Cole Ashton has gotten chilly. Not wanting to be with a man who puts business before love, Dixie had left Napa, never expecting that one day she would return to Louret Vineyards – and once again feel the irresistible thrill of Cole's touch. Cole couldn't believe Dixie had agreed to work for him after their years apart, and he set plans in motion to seduce her. He'd fulfill all of his fantasies… and then leave her as she'd once left him. But the fire burned hotter with Dixie's every surrender, bringing her closer to his family's secrets… and his own melting heart.
Order of Books » Authors » Order of Eileen Wilks Books