Order of Elle Gray Books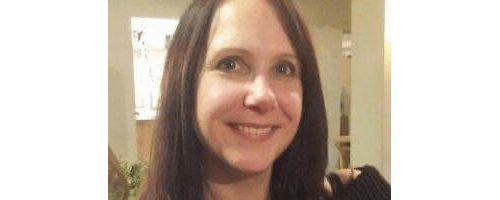 Elle Gray is an author of contemporary romance and romantic suspense novels. She writes the Blake Wilder, Pax Arrington, and Storyville series. She also co-authors the Olivia Knight series with K.S. Gray. From a young age, Elle was fascinated with crime novels and thrillers, an interest that ultimately inspired her to become a writer. Her passion lies in crafting enthralling novels that feature daring, valiant protagonists and cunning, menacing psychopaths. Elle resides in a quaint town with her two feline companions and her handsome husky.
Elle Gray made her debut as a novelist in 2020 with I See You, beginning her Pax Arrington Mystery series. A few months later, she also published the first book in her Blake Wilder series – The 7 She Saw. Below is a list of Elle Gray's books in order of when they were originally released:
Publication Order of Blake Wilder FBI Mystery Thrillers Books
Publication Order of Olivia Knight FBI Mystery Thriller Books
(with K.S. Gray)
Publication Order of Pax Arrington Mystery Books
Publication Order of Storyville FBI Mystery Thriller Books
Publication Order of Sweetwater Falls Mystery Books
If You Like Elle Gray Books, You'll Love…
Elle Gray Synopses: The 7 She Saw is the first Blake Wilder novel from author Elle Gray. Fourteen years ago, Blake Wilder returned home from school to a horrifying scene: her parents had been savagely killed. In the midst of her shock and grief, Blake desperately searched for her baby sister, who was nowhere to be found. Driven by a desire to uncover the truth behind her family's tragedy, Blake joined the FBI at the age of 22, hoping one day to solve the mystery of her past.
During her tenure at the bureau, Blake has solved numerous disturbing cases. When she is summoned to the wealthy town of Briar Glen, she quickly realizes that this seemingly idyllic coastal community harbors a sinister secret. Three young women have been brutally murdered, their bodies abandoned in unusual locations. As Agent Wilder delves deeper into the investigation, she uncovers a disturbing pattern that echoes a string of killings that occurred seven years prior. With every new revelation, Blake begins to sense a malevolent force that may be lurking beneath the surface of this seemingly picture-perfect town.
I See You by Elle Gray is the first book in the Pax Arrington series. Having devoted years to investigating his wife's death, Paxton has reached a breaking point. He leaves the police force and establishes his own private investigation firm. His inaugural case involves guiding a family through a kidnapping ordeal. As Paxton immerses himself in the case, he becomes the target of a serial killer. However, the kidnapper is more complex than initially anticipated.
Equipped with only three names, Paxton plunges headlong into the investigation and discovers horrors he never thought he'd confront. With the assistance of FBI agent Blake Wilder, his female friend who specializes in hunting down serial killers, they are determined to apprehend the perpetrator before he strikes again. Yet, what will Paxton do when he realizes that the killer is taunting him, not for the thrill of the chase, but with the aim of enlisting him?
The game has just begun, and the stakes have never been higher. In order to safeguard his friend and perhaps uncover the truth about his wife's death, Paxton must do the impossible to outlast, outsmart, and triumph over the killer.
The Chosen Girl by Elle Gray is the first book in the Storyville FBI Mystery Thriller series. FBI agent Coraline Pratt had been on the trail of the sadistic Postcard Killer for over a year, forced to play his twisted game as she followed the trail of breadcrumbs he left across the country, leading her to the enigmatic town of Storyville. Drawn to the mysteries of the town, Cora sensed there was more to it than met the eye.
While she focused on tracking down the killer, a young girl from the town was abducted, and Cora pivoted to assist the local sheriff in the search. But as she delved deeper into the investigation, she found herself ensnared in a web of events that only served to deepen the mystery.
Ultimately, Cora learned that the killer she had been hunting had an army of devoted followers working against her. She had to confront the chilling realization that the only way to stop him was to outsmart not only the killer but his followers as well.
Order of Books » Authors »