Order of Emily Elgar Books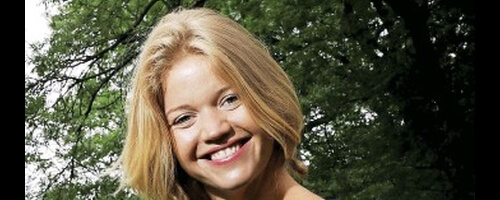 Emily Elgar is a British novelist best known for writing Grace Is Gone and If You Knew Her. Her books are tense, psychological thrillers. She actually became a writer thanks to a man named Frank with locked-in syndrome that later became a character in her first book.
Publication Order of Standalone Novels
If You Like Emily Elgar Books, You'll Love…
Grace Is Gone: A Novel was released in 2020 to positive reviews. The book takes place in Ashford, Cornwall where Meg lives with her daughter Grace. Everyone in town knows them as Grace is a loving mother and Grace, despite her many illnesses, is always upbeat and optimistic. That all changes when Meg is found brutally bludgeoned in her bed and Grace is nowhere to be found. The community is rocked by this and it looks like Meg's abusive ex is the culprit. A local journalist named Jon is drawn to the story despite his reasons not to be, but he believes finding Meg can help absolve him of some past sins. Meg's neighbor has her own guilt and helps. As the two work together to find Grace, they find more questions than answers and a story far more twisted than they could have imagined.
Elgar also wrote If You Knew Her: A Novel. This book follows a beautiful, young girl named Cassie who arrives at the hospital as a victim of a hit-and-run. She's in a coma, but her nurse thinks she looks familiar and starts digging into her relationships to find out more about her. However, what she finds is a secret that Cassie had been keeping from all those close to her. Alice becomes obsessed with finding out more. While Frank is a patient suffering from locked-in syndrome. He can hear all that goes on, but he can't speak which becomes a big problem when he holds the key to the truth about Cassie.
Order of Books » Authors » Order of Emily Elgar Books