Order of Emma Lord Books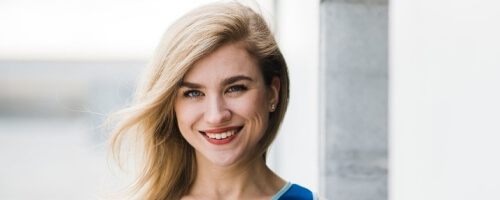 Emma Lord is an American author out of New York City. She is best known for her smash debut novel, Tweet Cute. She followed that book up with 2021's You Have A Match. Her first book was considered to be a witty reinvention of the rom-com as it took classic romantic tropes and updated them with buzzy twists.
When she's not writing, Lord is a digital media editor. She spends her time when she is not working by going for runs and singing show tunes at her local community theater. Lord attended the University of Virginia where she majored in psychology.
Publication Order of Standalone Novels
If You Like Books, You'll Love…
Tweet Cute features Pepper, the swim team captain and perfectionist, and Jack, the class clown who is a thorn in her side. Pepper's family is successful as they run a massive fast-food chain. Business is going great thanks to Pepper and her secret job running Big League Burger's twitter account. Meanwhile, Jack is a twin who works in his family's deli and is trying to stay out of his popular twin's shadow. Things get interesting when Big League Burger steals his grandmother's iconic grilled cheese recipe for their restaurant. Jack takes the fight to Twitter where he soon finds himself at war with Big League Burger aka Pepper. While this is going on, the two have begun chatting anonymously and find themselves falling for each other. Things get even more complicated when the internet starts "shipping" them. These two rivals soon find that love can come in a very unexpected, awkward package.
Lord's second novel is You Have a Match. The book sees Abby signing up for a DNA service as a way to help her friend that she's hoping will be something more, but the test offers her a surprise when she finds out she has an oldeer sister. The sister turns out to be the Instagram star Savannah Tully and Abby is shocked to find out. Abby makes plans to see her at camp, but there are complications to the matter.
Order of Books » Authors »