Order of Erica Ferencik Books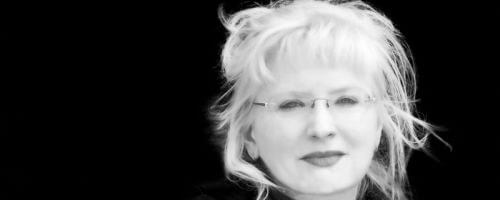 Erica Ferencik is an American author of thriller novels and non-fiction books. She is also a screenwriter. Erica earned her Bachelor of Arts in painting and French from the University of Massachusetts, and then her Master of Arts in creative writing from Boston University. Erica was a stand-up comic for ten years, appearing at clubs in Boston and New York City. She also worked as a writer for David Letterman's late night show.
Erica Ferencik made her debut as an author in 2008 with the non-fiction book Cracks in the Foundation. In 2011, her first novel Repeaters was released. Her second novel, The River at Night, was named a #1 Pick by Oprah. Her work has appeared in Salon, The Boston Globe, and on NPR. Below is a list of Erica Ferencik's books in order of when they were originally published:
Publication Order of Standalone Novels
Publication Order of Non-Fiction Books
If You Like Erica Ferencik Books, You'll Love…
Erica Ferencik Synopses: Repeaters by Erica Ferencik is a standalone novel. Repeaters are all over. Their bodies bear their death wounds: a gunshot scar, a rope burn at the neck, the slash of a knife. They are the murdered among us; slipping out of one life and instantly forced into another, and another. There is only one way out of this endless cycle – to love another human being. Of all Repeaters, one has come back more times than anyone else. Ruthless, charismatic Dr. Astra Nathanson seems to have everything – a successful career in psychiatry, wealth and great beauty. But her inability to love has doomed her to an endless existence as a Repeater. Until now. This time, she will do anything to have the love she needs for a final demise, even if she has to betray her own flesh and blood to get it.
In The River at Night by Erica Ferencik, Winifred Allen needs a vacation. Stuck in a soul-crushing job, devastated by her brother's death, and lonely after the end of a fifteen-year marriage, Wini is feeling vulnerable. So when her three best friends insist on a high-octane getaway for their annual girls' trip, she signs on, despite her misgivings.
What starts out as a fun hiking and rafting trip in the remote Allagash Wilderness soon becomes an all-too-real nightmare: A freak accident leaves the women stranded, separating them from their raft and everything they need to survive. When night descends, a fire on the mountainside lures them to a ramshackle camp that appears to be their lifeline. But as Wini and her friends grasp the true intent of their supposed saviors, long-buried secrets emerge and lifelong allegiances are put to the test. In order to survive, Wini must reach beyond the world she knows to harness an inner strength she never knew she had.
Into the Jungle is a standalone novel by Erica Ferencik. Lily Bushwold thought she'd found a way out of endless foster care and group homes: an English teaching gig in Cochabamba, Bolivia. As soon as she could steal enough cash for the plane, she was on it.
But the program was a scam. And bonding with other broke, rudderless girls in the local youth hostel wasn't the answer. Falling crazy in love with Omar, a savvy, handsome local who'd left his life as a hunter in Ayachero – a remote jungle village – for the city life: this was the last thing Lily could have expected.
When Omar learns that a jaguar had killed his four-year-old nephew in Ayachero, he gives Lily a choice: stay alone in the unforgiving city, or travel to the isolated river village in the jungle. Love-struck, Lily considers it an easy decision. She follows Omar to a ruthless new world of lawless poachers, bullheaded missionaries, and desperate indigenous tribes driven to the brink of extinction. To survive, Lily must navigate the jungle – and all its residents – using only her wits and resilience.
Order of Books » Authors » Order of Erica Ferencik Books