Order of Erin Beaty Books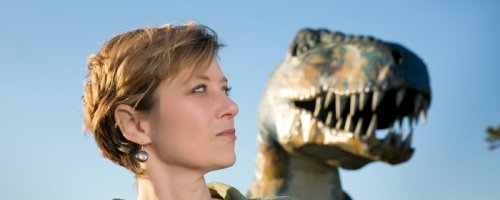 Erin Beaty is an American author and former member of the United States Navy. She graduated from the U.S. Naval Academy with a a BS in Aerospace Engineering and German before doing a tour at the Center for Naval Leadership as a junior officer leadership instructor. She made her writing debut with The Traitor's Kiss which is the first book in her Traitor's Trilogy.
Erin was born and raised in Indianapolis, Indiana. She is married with five children and the family also has two cats. They don't really live in way spot due to the naval commitments and call home wherever the Navy sends the family.
Publication Order of Blood and Moonlight Books
Publication Order of The Traitor's Circle Books
If You Like Erin Beaty Books, You'll Love…
The Traitor's Kiss is the first book in the Traitor's Trilogy. The book centers on Sage Fowler who is anything but a proper lady. She has a wild temper and is quick with a comeback. She is deemed "unfit for marriage" and instead takes a job as the apprentice to a matchmaker. The matchmaker takes young ladies and gets them married off for political alliances. It's Sage's job to spy on the girls and their soldier escorts. Things are going well until Sage is recruited by a handsome soldier to infiltrate the enemy ranks. She ends up deep undercover and the deep that she gets, the less she knows who she can trust.
Beaty followed that book up with The Traitor's Ruin. After the events of the first book, Sage Foweler is now working as a royal tutor in high society. It's good work, but she years to return to the espionage work she did in the last book and jumps at the chance to serve her kingdom again when a secret mission comes along. Sage ends up separated from her handler in enemy territory and will need to complete the mission on her own to save her kingdom once more.
Order of Books » Authors »