Order of Erin Kelly Books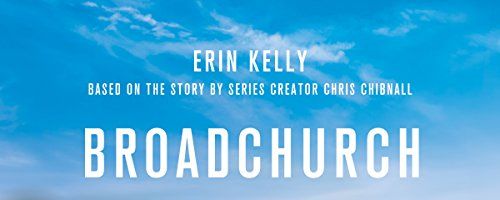 Erin Kelly is an English author best known for writing He Said/She Said, Watch Her Fall, and Broadchurch.
Kelly began working as a journalist in 1998. She has written for many publications in her career, including The Sunday Times, The Sunday Telegraph, the Daily Mail, Marie Claire and Elle. Broadchurch is her novelization of the popular television show starring David Tennant and Olivia Colman. Kelly also had her debut novel, The Poison Tree, adapted into a television drama.
Publication Order of Broadchurch Books
Publication Order of Tainted Moonlight Books
Publication Order of Standalone Novels
Publication Order of Short Stories/Novellas
Publication Order of Anthologies
If You Like Erin Kelly Books, You'll Love…
Broadchurch is Erin Kelly's novelization of the hit TV show. The story begins when Detective Ellie Miller returns from vacation to learn that she's been passed over for a promotion. The promotion is instead given to Alec Hardy. He is having troubles of his own as he had a major failure with his last case and is new to the tight-knit community. The two will put their differences aside when an 11-year-old boy is found dead on the beach. Ellie had a personal relationship with the victim, her son was friends with him, but Alec considers everyone a suspect. The two will work to solve the case as the media arrives and stirs up secrets about the town.
He Said/She Said begins in the summer of 1999 when Kit and Laura travel to a festival to see the total eclipse of the sun. The two are young and in love, excited to share the moment together. After the shadow passes, Laura interrupts a man and woman as she knows she saw something terrible. The man denies it, the woman is grateful. Months later, the woman turns up on their doorstep. Soon, they start to believe that Laura may have trusted the wrong person. Now, fifteen years later, Kit and Laura have new names and are living off the grid. The truth has a way of catching up to them though and they'll soon realize they can't keep the past behind them.
Order of Books » Authors » Order of Erin Kelly Books