Order of Eva Ashwood Books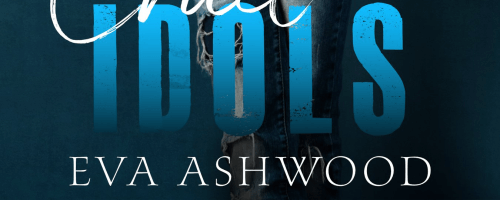 Eva Ashwood is an author of New Adult romance novels. She writes the Black Rose Kisses, Dirty Broken Savages, and Filthy Wicked Psychos series as well as several others. Eva Ashwood has dedicated her life to reading, and over the past few years, she has also become an accomplished writer. Her writing typically features strong, dominant men who meet their match in equally fierce women who aren't afraid to take charge. She has a particular soft spot for reverse harem, bully romance, and enemies-to-lovers stories, as well as tales of redemption where the hero overcomes his flaws and becomes a better man. Above all, she loves exploring the intense passion and drama that comes with New Adult romances.
Eva Ashwood made her debut as a novelist in 2019 with Lost Boys, which began her Slateview High series. Below is a list of Eva Ashwood's books in order of when they were originally published:
Publication Order of Black Rose Kisses Books
Publication Order of Clearwater University Books
Publication Order of The Dark Elite Books
Publication Order of Dirty Broken Savages Books
Publication Order of Filthy Wicked Psychos Books
Publication Order of Magic Blessed Academy Books
Publication Order of Sinners of Hawthorne University Books
Publication Order of Slateview High Books
Publication Order of Standalone Novels
If You Like Eva Ashwood Books, You'll Love…
Eva Ashwood Reviews: Loved Fight Dirty! Mercy is one fiery and strong woman who won't let any man control her. I was completely engrossed in her story and couldn't put the book down. Now that I've finished reading, I'm dying to know what she'll do next. What challenges will she face, and how will she conquer them? Mercy's fierce spirit has left a lasting impression on me, and I can't wait to see where her journey takes her. -J
The word 'hot' simply doesn't do justice to Eva Ashwood's Clearwater University series; it's an understatement of epic proportions! The characters, drama, lies, anger, love, need, forgiveness, and raw, unapologetic passion that flow through every page of this series left me breathless. Trent, West, Reese, and Emma are characters that will stick with me for a long time. They each have their own unique personalities and captivating storylines, and I was completely invested in their lives from start to finish. It's not often that a series can leave such a lasting impact on me, but this one did it with ease. -Mira
Vicious Kings by Eva Ashwood is truly captivating, filled with unexpected twists and turns that will keep you on the edge of your seat. On her wedding day, Grace is kidnapped by her former lovers and thinks she's saved when Brian, her fiancé, comes to her rescue. But little does she know that her escape is just the beginning of a dangerous journey.
As Grace runs from one threat to another, she's pursued by Hale, Zaid, Lucas, and Ciro, who are desperately trying to find her before Brian delivers her to his unknown clients. The plot is full of suspense and action that will keep you guessing until the very end.
But be warned, the book ends on a cliffhanger, leaving you wanting more. You'll have to read it for yourself to find out what happens next in this thrilling story of love, betrayal, and danger. -Anonymous
Kings of Chaos doesn't hold back on the dark and disturbing details, making you question just how far you could go under the cruelest of circumstances. The author definitely goes for the shock factor, which may not be for everyone, but if you're willing to take the plunge, it's a thought-provoking read.
One downside is that the book lacks steam and hotness, which could have balanced out the dark elements. Hopefully, the next book in the series will do better in that regard. Otherwise, I may not be able to finish them all.
Overall, this is a detailed book that's not afraid to push the boundaries. If you're looking for a challenging read that will make you question your limits, this one is definitely worth checking out. -Anonymous
Order of Books » Authors »