Order of Everina Maxwell Books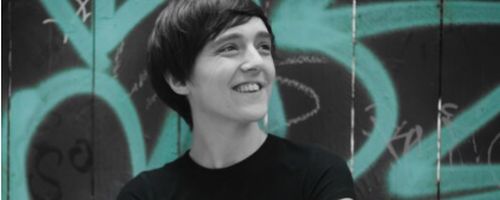 Everina Maxwell is an author of queer romantic sci-fi. She is best known as the author of Winter's Orbit which has been described as a queer romantic space opera. The book got a number of great reviews prior to its release.
Maxwell grew up in Sussex, United Kingdom and was lucky to live close to a library that stocked many of her favorites, including Lois McMaster Bujold, Anne McCaffrey and Terry Pratchett. She devoured all of the books that she could with a special place for science fiction and fantasy books. Maxwell now lives in Yorkshire where she writes and also holds a day job.
Publication Order of Standalone Novels
If You Like Everina Maxwell Books, You'll Love…
Winter's Orbit was Maxwell's gut-wrenching, romantic debut. The book tells the story of a disappointing royal named Prince Kiem. The young prince is the Emperor's least favorite grandchild and is considered to be a disappointment in the royal family. Keim is summoned by the empire and given a mission to renew the empire's bonds with its newest vassal planet. In order to do so, Keim is being required to marry Count Jainan who was recently widowed by another prince of the empire. Jainan has his suspicions about his late husband's death and believes that it was not an accident at all. However, Kiem finds out that Jainan is a suspect in the death. There is a lot riding on this situation as broken bonds between the Empire and its vassal planets could leave the entire empire in a vulnerable position. The best thing that the two can do is prove that they have a strong union by having a successful marriage. They'll do their best to do so and align the worlds, while working to uncover a possible conspiracy that threatens it all.
Order of Books » Authors »