Order of Frances Brody Books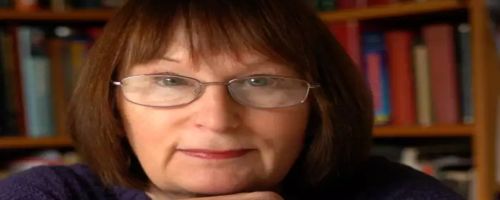 Frances Brody is an English novelist who writes the 1920s-set series of crime novels featuring Kate Shackleton. The books have drawn comparison to Agatha Christie who definitely has to be considered an inspiration. The books have been praised for their accurate portrayal of what England was like after the war.
Frances Brody is actually a pen name for the author, whose real name is Frances McNeil. Her mother's own stories were a big inspiration to her early writing as Sisters on Bread Street is based on an account of her mother's life. Her mother was a big fan as well, constantly sending her plots that she hoped her daughter would turn into a book or a play.
Publication Order of Kate Shackleton Books
Publication Order of Brackerley Prison Mysteries Books
Publication Order of Standalone Novels
Publication Order of Cozy Case Files Mystery Sampler Books
If You Like Frances Brody Books, You'll Love…
The first book in the Kate Shackleton series is Dying in the Wool. The story begins when the Master of the Mill, Joshua goes missing under mysterious circumstances. Joshua's daughter is getting married, but before she does she wants to look for her father one last time. Kate will enter the fold as she's always liked solving puzzles and finding Joshua would be the greatest puzzle of all. Of course, once you go looking for secrets, you'll often by surprised by what you find.
Death of an Avid Reader is another strong entry in the Shackleton series. This one centers on three mysteries: the search for a missing baby, a haunted library, and a killer on the loose. Kate is on the case of the missing baby, but is also asked to take part in an exorcism at the haunted library. She doesn't believe in ghosts, but when the party turns up a dead body, she'll have her work cut out for her. Especially when the man accused of doing it, Kate believes to be innocent.
Order of Books » Authors » Order of Frances Brody Books