Order of Garon Whited Books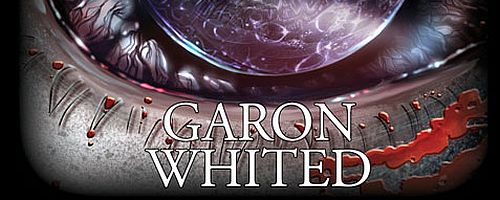 Garon Whited is an American author best known for writing the Nightlord series of books. The series began in 2014 with the release of Sunset.
Whited was born in Wichita, Kansas. He went on to college where he attended first Texarkana College and then the University of Fayetteville, and Texas A&M. While in university he studied physics, math, robotics, religion, philosophy, and psychology. He considers himself to have an overactive imagination which works well for his writing career. When he's not writing, Garon enjoys playing Dungeons & Dragons, and reading science fiction and fantasy.
Publication Order of Nightlord Books
Publication Order of Standalone Novels
Publication Order of Short Stories/Novellas
| | | |
| --- | --- | --- |
| An Arabian Night: Nazin's Dream | (2015) | |
| Dragonhunt: Why Heroes are so Rare | (2015) | |
| Clockwork | (2015) | |
| The Ways of Cats | (2016) | |
| The Power | (2017) | |
| Ship's Log: Vacuum Cleaver | (2018) | |
If You Like Garon Whited Books, You'll Love…
Sunset is the first book in the Nightlord series. The book follows a man named Eric who meets a beautiful woman and then wakes up the next day with a hangover…and a taste for blood. He finds that he's a vampire and then does his best job of holding down his day job while also dealing with being apart of the Undead. He has Sasha to show him the ropes and teach him the rules of being a vampire, but when she turns up dead; Eric will be forced into an alternate world in order to avenge her death. In this world, he'll become Nightlord and find himself in a fight to keep the darkness away.
Whited is also the author of Dragonhunters. The story sees five semi-retired adventurers traveling to a wedding in a distant city. They are going to celebrate a friend, but instead find themselves drawn into adventure after they hear of the depredations of a dragon in a nearby land and decide to get in on the action. No one else has done anything about the dragon so why can't they? The life of adventuring is a hard one to give up.
Order of Books » Authors » Order of Garon Whited Books