Order of Mark Tufo Books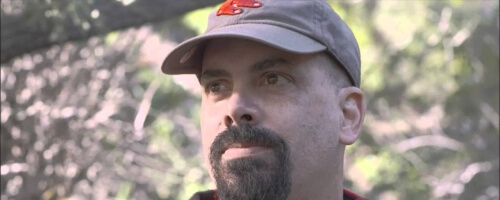 Mark Tufo is an American author best known for writing the Zombie Fallout series, the Indian Hill series, and A Shrouded World series.
Tufo was born in Boston and went on to attend UMass-Amherst where he earned his BA. After college, Tufo joined the United States Marine Corp which took him all around the country including South Carolina and Hawaii. After his tour ended, Tufo went to work in the Human Resources field and worked with a large financial institution. He would later give writing a try and published his first book in 2009. Tufo livs in Maine with his wife, kids, and dogs.
Publication Order of A Shrouded World Books
(with John O'Brien)
Publication Order of Bleed Books
(with David Moody, Chris Philbrook)
Publication Order of Dystance Books
Publication Order of Indian Hill Books
Publication Order of Indian Hill YA Series Books
Publication Order of Lycan Fallout Books
Publication Order of Michael Talbot Adventures Books
Publication Order of The Book of Riley Books
Publication Order of Timothy Books
Publication Order of Zombie Fallout Books
Publication Order of Standalone Novels
Publication Order of Anthologies
If You Like Mark Tufo Books, You'll Love…
Zombie Fallout is the first book in the series of the same name. The book starts with a flu season like no other, the H1N1 virus is running through the country and everyone is doing their best to get the vaccine. What everyone doesn't know is that the vaccine is untested and rushed to market, and the side effects are deadly. People who take the vaccine have fallen dead and then came back to life as zombies. This book follows Michael Talbot and his quest for survival. He's a self-proclaimed survivalist and he'll do his best to keep his family safe as they may be the last bastion of civilization.
Tufo also writes the Shrouded World series which starts with Whistlers. This book sees Michael Talbot team up with Jack Walker as they are transported to an alien world where things aren't quite as they seem. The world in many ways appears similar to the one they come from, but there are some key differences and they are terrifying. The two will try to figure out if they are in a dream or a new world as they team up to get back to their families.
Order of Books » Authors » Order of Mark Tufo Books