Order of Peter Meredith Books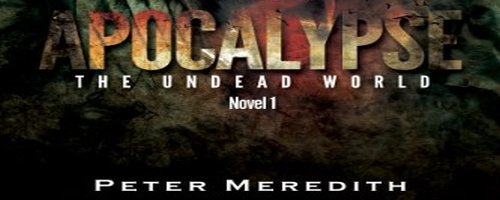 Peter Meredith is an American author best known for writing post-apocalypse, zombie, and science fiction novels. He is the author of the Generation Z series as well as the Undead World series of books.
Meredith was born in Kodiak, Alaska, but he grew up in New York. He served in the US Army for four years in the 82nd airborn division and was a medic during the first Gulf War. He would go on to work in real estate and was even the CEO of a national lighting company, but he always considered writing to be his addiction and set out to make it a full-time career.
Publication Order of Trilogy of the Void
Publication Order of Hidden Lands Books
Publication Order of Undead World Books
Publication Order of Gods of the Undead Books
Publication Order of War of the Undead Books
Publication Order of Daggerland Books
Publication Order of Generation Z Books
Publication Order of Standalone Novels
Publication Order of Collections
Publication Order of Short Stories/Novellas
If You Like Peter Meredith Books, You'll Love…
The book that started it all was The Apocalypse in the Undead World series. This book takes a different view of the zombie apocalypse as it follows things from a military perspective. The characters aren't super heroes, but instead they are real soldiers. The book takes place in a world where greed, terrorism, and some bad luck have conspired to bring about the apocalypse as the undead start feeding on humanity. The book shows how people grow and change in the apocalypse as the apocalypse itself changes them. A great start to the trilogy.
Generation Z is the first book in the series of the same name. The book takes place twelve years since the zombie outbreak and humanity is hanging on by a thread, on the brink of extinction. The world is getting to a point where there isn't much left to scavenge as the food has long since run out and bullets are becoming precious. The book follows a generation of people that never had their bullies full or the luxuries of modern living, they've only known one thing: survival.
Order of Books » Authors » Order of Peter Meredith Books