Order of Gary Phillips Books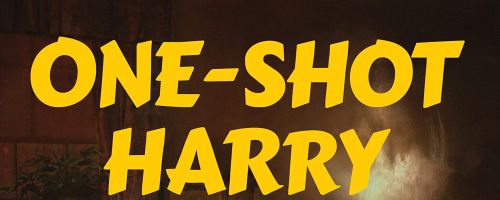 Gary Phillips is an American author and community activist. He is best known for the Ivan Monk series and the Martha Chainey series. Phillips writes noir standalone novels and has also edited many anthologies.
In addition to his work as a writer, Phillips also served as a senior story editor on the FX television show Snowfall. The show was based in South Central Los Angeles where the author himself grew up. Gary has also written comics and short stories throughout his career.

Publication Order of Ivan Monk Books
Publication Order of Martha Chainey Books
Publication Order of Essex Man Books
Publication Order of Matthew Henson Books
Publication Order of Grifter's Song Books
Publication Order of Guns & Tacos Books
Publication Order of Standalone Novels
Publication Order of Short Stories/Novellas
Publication Order of Graphic Novels
Publication Order of Akashic Noir Books
Publication Order of Bass Reeves Frontier Marshal Books
Publication Order of World's Finest Mystery and Crime Stories Books
Publication Order of Collections
Publication Order of Anthologies
If You Like Gary Phillips Books, You'll Love…
Matthew Henson and the Ice Temple of Harlem takes place at the end of the Roaring 20s in Harlem. Henson gets a job from a spiritual leader named Daddy Paradise to retrieve his adult daughter who had been kidnapped. He does his job, but then finds himself having to protect himself and her until her father can deliver a speech at a mass rally. The job will put him up against a notorious gangster and the famous inventor Nikola Tesla. Henson will find himself in a race against the clock to save people's lives as a powerful meteor fragment that he brought back from the Artic years ago is wanted by evil, powerful people.
One-Shot Harry takes place in Los Angeles in 1963 as Harry Ingram has returned from war and taken work as a new photographer and process server. Racial tensions are high at the time and he takes a risk every time he photographs a crime scene. He heads out after a crash one night when he recognizes the vehicle as belonging to an old Army buddy. The LAPD says the crime is an accident, but Ingram isn't buying it and decides to play detective. Harry will head into the seamy underbelly of LA in hopes of finding justice.
Order of Books » Authors » Order of Gary Phillips Books