Order of Gemma Jackson Books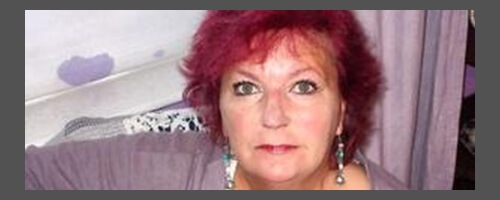 Gemma Jackson is the author of the Ivy Rose series, Krista's War series and the Percy Place series of books.
Gemma was born in Ireland and grew up in the Dublin tenements, but left home at the age of 17 to travel the world. She definitely did that as she worked and lived everywhere from Paris to Iran to Devon. Jackson now lives in Northern Ireland where she began her writing career. She made her debut with Through Streets Broad and Narrow which was inspired by many tales that she heard during her childhood. The book is the first in the series about Ivy Rose and is set in 1925. The series follows the fortunes of a penniless young girl in a Dublin slum near 'The Lanes'.
Publication Order of Ivy Rose Books
Publication Order of Krista's War Books
Publication Order of Percy Place Books
Publication Order of Standalone Novels
If You Like Gemma Jackson Books, You'll Love…
Through Streets Broad and Narrow is the first book in the Ivy Rose series. The book starts on New Year's Day in 1925 when Ivy Rose's life is changed forever when her Da passes away. She is alone for the first time in her life with her da passed. Ivy was the sole provider in her family for her brothers and da after their mother abandoned them. Ivy takes the opportunity, free of responsibilities, to direct her own life and use her intelligence and ingenuity to bring herself out of poverty.
The first book is the Krista's War series is called Krista's Escape. This book sees a woman named Krista living and working in the tiny village of Metz on the French-German border in 1938. The world all around her is changed and there is oppression in the air. With people around her signing up with Hitler, she gets the message that she needs to escape and she does, getting int the back of a car driving by an Englishman. The trip takes her through France into Belgium and finally sailing to Great Britain where a new life awaits her.
Order of Books » Authors » Order of Gemma Jackson Books
2 Responses to "Order of Gemma Jackson Books"