Order of George V. Higgins Books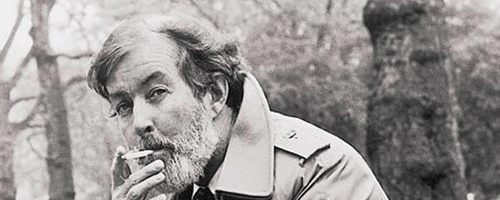 George V. Higgins was an American author and newspaper columnist. He wrote more than thirty books in his life, but is best known for writing crime novels. He began his writing career in 1970 with the release of The Friends of Eddie Coyle.
That book has been credited with establishing the Boston noir genre. Higgins was born in Massachusetts and grew up to attended Boston College. He graduated in 1961 and then went to Stanford where he earned his MA before heading back to Boston College for his law degree.
Publication Order of Jerry Kennedy Books
Publication Order of Standalone Novels
Publication Order of Short Stories/Novellas
Publication Order of Short Story Collections
Publication Order of Non-Fiction Books
Publication Order of Anthologies
If You Like George V. Higgins Books, You'll Love…
The Friends of Eddie Coyle is a tale of thieves, mobsters, and cops on the streets of Boston. The book has been praised throughout the years for its excellent use of Boston street language and was even called the "best crime novel ever written" by the great Elmore Leonard. Eddie Coyle is a gunrunner who is caught and convicted of a felony. He's facing three years inside unless he gives up one of his clients to the district attorney. He's considering it, but which one of them should he send?
Kennedy for the Defense is the first book in the Jerry Kennedy series. This series is a look through the Boston crime world through the eyes of an attorney. Jerry Kennedy is a lawyer who is looking to take some time off at Green Harbor, but is clients didn't get the memo. He represents all types of clientele from thieve to drug dealers, they are all persistent when needed. It all comes to a head when Kennedy's home is broken into late one night with a knife in hand. The intruder has dark intentions. This entire situation will put Jerry's honest, responsibility, and work ethic to the test.
Order of Books » Authors »